Written by Metropolitan Digital
g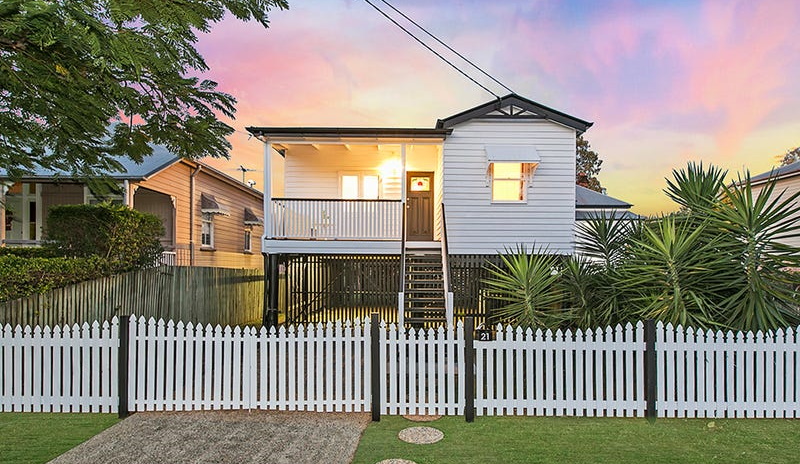 With the rapid evolution of technology, garages have evolved into something more and as a business owner, you need to take advantage of it. From small tweaks to improve the logistics to remodelling your space to improve the flow, there's so much you can do to improve the operations of your garage business. 
Since everything is now tech-based, a huge part of your processes will mean maintaining efficient records. Lucky for you this is an easy fix thanks to the availability of garage management software.
This leaves us to address the more tangible changes that need to be made. With some tweaks, you can completely transform your garage and make it a hub for productivity and profitability. 
To accompany you on this journey of change, we've made a list of tips and tricks you should follow to improve your garage operations. 
1. Light Up Your Garage
One underrated aspect of any workspace is the lighting of the area, and your garage is no exception. If you haven't properly thought out your lighting fixtures, working effectively is going to be a lot more difficult. We highly recommend installing fluorescent tubes or bright LED fixtures to ensure your garage is properly illuminated. 
If you like to work in your garage, adding task lighting in specific areas will work wonders for your workspace. Adding lights above your workbenches can help you and your team to work better with more accuracy and precision. This small addition instantly will give your operations a facelift. 
Upgrading your lighting not only provides practical benefits but also helps to improve the overall ambience of your garage. By choosing lighting that suits the layout, you can make your garage more inviting and a pleasant to carry out work. 
If you want to bring more personality to your garage, you should consider installing good lighting to bring an instant glow to your garage. 
2. Create a Multi-Functional Space
Another great way to upgrade or expand the operations of your garage is by making it more multi-functional. The best way to do this is to make a separate zone for every activity. For instance, many professional car garages, use designated spots to carry out different types of repairs or even MOT tests. 
You can consider creating an entertainment zone of sorts for yourself and your team. You can have comfortable seating, a large TV, and a great sound system installed for everyone to kickback and relax. It can also double as a waiting room for your customers. Add fun elements on display like mini cars, posters or TUBBZ ducks collection, to stay true to your multi-functional theme.
While the primary purpose of a garage is usually to provide storage, parking space and repairs for vehicles, many people also use their garages for other purposes such as workshops, home gyms, or recreational areas. This is your cue to transform your garage into a more functional and appealing space. 
The specific additions you make to your garage will entirely depend on your needs, preferences, and the available space. So pick and choose accordingly.
3. Make the Most Out of Your Storage
Overtime, your garage is bound to get messy as tools and equipment start to accumulate. This may leave less room for manoeuvrability and eventually hinder garage operations. It's not ideal, especially because every square footage of your workspace will have its purpose. 
An effective solution for this is to implement wall-mounted shelves, pegboards, and cabinets. This will help you create valuable floor space to carry out work and make your garage more spacious and comfortable. 
With such optimised storage solutions, you can also ensure that each item has a designated spot. This will make it much easier for you to find a specific tool whenever you need it, improving garage operations. To make your work more efficient, you can get clear containers and label storage areas to make the searching process easier. It'll save you a lot of time and you can avoid the frustration of not finding the necessary tools to carry out your work. 
By making the most out of your storage, you also ensure that your tools, equipment and other belongings are protected from damage. It'll ensure that these items are not scattered all over your garage, leaving them vulnerable to scratches and bumps. It'll also ensure that your workspace becomes highly efficient, giving a massive boost to your garage operations. 
4. Properly Organise Your Workbench
Your workbench is the place where you carry out a large majority of your garage operations. That's why you should ensure that the area is properly organised and doesn't have any clutter. It can be a game changer if you want to improve the productivity of your garage operations. 
With your workbench properly organised, it creates an environment for a smooth and logical workplace. We highly recommend taking the time to organise your workbench tools for better ergonomic positioning. It'll help to enhance your overall comfort and reduce the strain on your body while working. 
You can also consider adding a pegboard above your workbench to handle your frequently used tools. This way, it'll be within arms reach as you toil away. You should also try adding a drawer if you want to store small items like screws, nails, nuts and bolts and drill bits in your workbench. 
5. Implement Proper Security Measures
While you probably want to make upgrades to your garage to improve operations, you must also realise it's a potential entry point to your home and workspace. Due to this, you should upgrade the security measure around your garage to keep your home protected.
To start, you must ensure that your garage doors and windows and functioning well and is in good condition. Additionally, you can add motion sensor lights outside your garage to detect any possible intruders. This gives you the assurance that no unauthorised person can enter your garage easily, giving you peace of mind. 
Adding proper and visible security measures to your garage will also act as a deterrent for potential burglars and intruders. In other words, proper security will discourage any criminal activities and avoid incidents from happening in the first place. This ensures that there are no disruptions, meaning your garage operations can continue to run smoothly. 
6. Streamline Your Workflow and Layout
Another easy way to improve your garage operations is to evaluate your garage layout and workflow to identify any bottlenecks and inefficiencies. After identifying these inefficiencies, try to make changes in a way that helps you streamline your workflow. You can start by arranging tools, equipment, and your workbench in a logical manner that can help you carry out your work effectively. 
You should also consider creating a one-way flow system to avoid creating any congestion. It'll also help you avoid wasting any time on unnecessary movements. This will help you create a well-designed workflow and layout that can help you with increased efficiency, faster turnaround times, and increased productivity. 
Streamlining your workflow and layout is especially critical if you want to have a solid foundation for growth. By making positive changes to your processes, you'll be able to handle an increased workload without having to sacrifice quality. It's especially crucial if your garage is a workspace, where you may have to onboard new employees and adapt to the ever-changing market. 
Conclusion
This concludes our list of things that we think you should implement if you want to take your garage operations to the next level. We can assure you that it'll be a worthwhile endeavour that can bring you a wide range of benefits. With these tips, you can bring more positive changes which will help you enhance productivity, taking your garage to the next level. 
While making changes to your garage, you should remember that constant improvement is key. That's why you should work on regularly assessing your operations and look for feedback. It should give you a good idea of what you can do to improve your garage operations. 
It'll also help you create a well-organised and efficient garage, meaning you'll have everything you need to carry out your daily tasks effectively. It'll prove extremely beneficial, especially if you want to position yourself to succeed in a competitive market.