Written by

Robert Johnson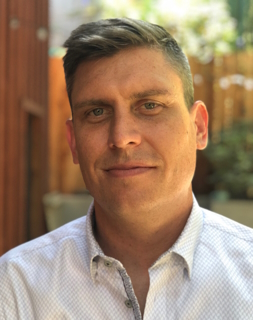 Psychedelics have been decriminalized in many US jurisdictions, but legal recreational psychedelics remain a long way off.
With new headlines daily about encouraging results from numerous trials, funded by lauded research institutions like Johns Hopkins and UC Berkeley as well as well-funded biomedical startups like ATAI Life Sciences and Compass Pathways, it would be easy to think substances like magic mushrooms are, if not legal, far less illegal than they were during the heyday of the Drug War.
Alas, magic mushrooms, psilocybin, lysergic acid diethylamide (LSD) and other psychedelic substances remain classified alongside heroin as Schedule 1 drugs: dangerous substances with no medical value. Despite the fact that they show great promise for effective therapies, it can take researchers many years to obtain the necessary licensure and grant funding in order to run trials with these Schedule I substances. Our institutions need to make studying these substances easier.

The emerging field of psychedelic psychotherapy has given hope to many patients struggling with intractable mental health problems, from addiction and eating disorders to PTSD and depression. Clearly any substance that's proven so effective the Food and Drug Administration (FDA) has given it an emergency approval shouldn't be categorized as a Schedule 1 drug—but this is exactly what's happened with MDMA. in 2017, the FDA granted breakthrough therapy status to MDMA because the evidence supporting its efficacy and safety in treating post-traumatic stress disorder (PTSD) was so overwhelming. But MDMA remains Schedule 1, and the vast majority of PTSD sufferers cannot access it legally.
Oregon's Measure 109 broke new ground, as the first state to permit psychedelic use for patient treatment in supervised environments. Unfortunately, those treatments will be prohibitively expensive for the time being, with some courses of therapy costing up to $10,000. In the meantime, decriminalization and widespread media attention around the therapeutic properties of these substances have already stimulated the underground market. In places like Vancouver and other West Coast cities, small companies are already quietly selling branded psychedelic mushroom chocolates, capsules, tea, and more.
Psychedelics isn't different from other emerging businesses in this regard. Uber operated illegally for years, and consumer demand and media hype essentially overrode attempts by city officials to quash the app. People have seen the headlines about how psychedelics can do wonders for mental health problems, and many of them aren't going to wait for our agencies and legislatures to approve them before trying them.
As with cannabis, veterans are driving the call for legal access to psychedelics, and winning allies to their cause in even the reddest of states. The Department of Veterans Affairs says it is conducting studies to see if psychedelic compounds can help veterans with PTSD and other conditions—but again, many at-risk veterans and their families feel they simply don't have time to wait. The nonprofit Veterans Exploring Treatment Solutions is already working to connect veterans with resources and advocates for psychedelic-assisted therapies in countries where these practices are legal. But like the general population, many vets will likely turn to underground markets to see if psychedelics could help them.
Even in states like Oregon, the astronomical price of legal psychedelic therapy will drive many people to find underground access. Aspiring psychedelic entrepreneurs, investors, and service providers should understand that an underground psychedelic marketplace is already thriving—and as cannabis has proved, that illegal marketplace will not be easily displaced by legalization. Consumers will be the ones to decide what costs are reasonable, not CEOs.
Similar to cannabis, the medical and therapeutic sector of psychedelics will be the first to become legal. Adult-use or recreational consumption of these substances could be legalized on a state-by-state basis, but that model has created huge problems in the cannabis space. Even if your state allows you to sell psilocybin mushrooms or peyote, business owners won't be able to bank, make business deductions on their taxes, or sell anywhere outside of their state. Having seen the collapse of legal cannabis in many markets, plenty of aspiring psychedelic entrepreneurs will choose to stay underground—unless the federal government reschedules these substances in the near future.
Psychedelic mushrooms grow wild on every continent save Antarctica—and millions of people, whose interest has been stoked by regular breaking news about the benefits of psychedelics, are already consuming them in pursuit of better mental health. Research and legislative processes take time—but the people who make our laws around psychedelics need to understand that Americans who struggle with mental health problems are not going to wait for permission to try them.


INSTAGRAM: @mycroboost 

Website is: Mycroboost.com


Robert Johnson is the founder & CEO of premium mushroom product company Mycroboost and supplements manufacturer Custom Capsule Consultants. He's a cannabis and hemp industry veteran, health product expert, psychedelic advocate and seasoned entrepreneur with a 20-year track record of launching successful startup businesses in new and emerging markets. His pioneering product innovations and keen insights into the future of the health marketplace have made him a sought-after consultant, conference speaker, and op-ed contributor. His bylines have appeared in Rolling Stone, Cannabis Industry Daily, MG Magazine, Natural Products Insider, Nutraceuticals World, Nutritional Outlook, and Green Entrepreneur. 
Prior to founding Custom Capsule Consultants in 2019, Robert was Co-Founder and Head of Sales at TetraLabs. During his seven-year tenure at TetraLabs, he helped pioneer the development of the industry's first premium pharmaceutical-grade cannabinoid products, as well as the use of fractional distillation to clarify and isolate THC oil, and the first softgels on the market. He also served as co-owner and CEO at CannaCatering, which he grew from a bootstrapped start-up to a California industry leader in two years.  

Links to all of Bob's bylines can be found here.