Written by

NewsServices.com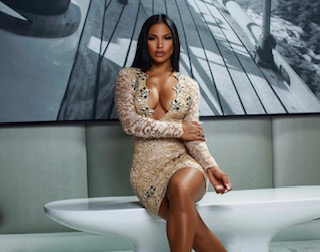 For Gallienne Nabila, this popularity as a pro print and commercial model is just merely the tip of the proverbial iceberg of all she is.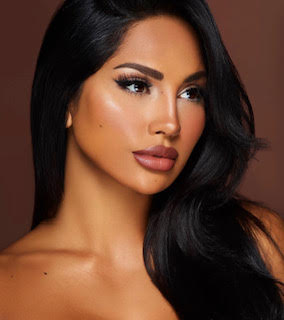 For many women who are well-known on social media, big numbers, views and likes are the ultimate status symbol that determines their identity and self-worth. The obsession these personalities have with daily and monthly tallies for their posts – and any monetary income that emerges from that – often serves as a substitute for developing their full artistry as human beings and using their multitude of other talents to benefit and bring joy and inspiration to the world.
For Gallienne Nabila, this popularity – and all the great success she's had as a pro print and commercial model – is just merely the tip of the proverbial iceberg of all she is. It's the springboard for a multitude of impending endeavors as a performer, entrepreneur and motivational beacon of self-empowerment. Over time, she will reveal herself to be a force of nature fully living in, as she says, "the full boss I know I am."
Opportunities are now coming together for the New York native (now based in Los Angeles but truly a citizen of the world) to bring  the fullness of her talent, large and infectious personality and effortless charisma to a the TV and film world, beginning with an appearance in an upcoming short film. The daughter of a Guyanese father and white Southern Belle (of French/English heritage) mother, Gallienne's uniquely ambiguous ethnic look, sexy yet classy and respectable vibe makes her a favorite of casting directors looking for an exotic yet earthy something extra, with a deep soul and otherworldly flair.
From Miami to London and L.A., Gallienne's  international modeling success as an Elite and Wilhelmina International model was also built on her "right in the middle" body type, that sweet spot between the super thick/curvaceous type see showcasing fashion brands and the super slim, super tall Versace supermodel look.  
Beyond the multi-media realm, the 24-year-old's ambitious entrepreneurial mind is always in extreme overdrive. She aims to better herself every day as she introduces products and processes to uplift and bring more inner and outer magic to people's lives. Fascinated by and passionate about beauty since she was a little girl, she is currently developing the multi-faceted brand Gallienne, starting with a tanning oil. It is a natural choice since so many of her fans and followers have asked about her skin tone and the secret to keeping her skin so silky and pure. Selling in stores and building an international sales platform online, her goal is for Gallienne to become a multi-faceted brand and universal name in the multi-billion dollar beauty industry.
Fitness is another great passion in Gallienne's life, and she strongly believes that maintaining her physical health is as important as her mental health. She is always willing to share her knowledge in this realm, most importantly that having a healthy body can really help people maintain mental balance in their lives. She has cultivated a balanced, healthy approach to all aspects of her life, starting with a healthy diet and working out consistently at the gym.
From the time she started getting social media traction and then booking modeling gigs in her late teens, Gallienne has strived to be a role model for women of all ages. As she works towards more formally becoming a motivational speaker, one of the key elements of success she is focused on is the need for people to get out of their comfort zone. She believes they need to take advantage of important opportunities rather than simply follow a less fulfilling path in life that they think they are supposed to.  
During her senior year in high school in Silver Spring, Maryland – where she lived from ages 13-19 after her family moved from Southern Virginia – she worked hard to get great grades and, aiming to get into a good college, added to her impressive a resume with community service work. Gallienne went to college for a time, but when her online presence led companies in Miami to reach out with high paying modeling gigs, she shifted her mindset and took the risk to move to Florida, realizing that her future career was in something other than she originally envisioned.  
Playing to the camera and audiences was a natural fit for her. She learned poise and confidence appearing in pageants throughout the country for many years, had signed with her first local modeling agency at age 10, and had been modeling throughout her teens. Both parents were incredibly supportive of all her endeavors, and, in addition to pageants, her mom signed her up for public speaking, ballet, tap and jazz classes.
Though she has always had a very strong drive to succeed in any endeavor she tried, Gallienne didn't know exactly what she was going to do beyond those initial offered gigs when she moved permanently to Miami. Yet she felt it would be an important growing experience. Though she knew she was different from everyone else in the modeling world there, she was confident she could make things happen. She took the risk and it worked out beyond her wildest dreams, with Elite even sending her to London, where she worked on campaigns through most of 2019. Though travel is always a constant, Gallienne now lives and works mostly in L.A.
"While college is great for those who want to be in certain professions like medicine or law, for others who choose a different creative or entrepreneurial path, it may not be the only choice," Gallienne says. "I like to tell people like that to rewire their brains and not simply follow what society teaches you to do or that you must do in order to make an impact on the world. I have dedicated my life to helping people and showing them what they can achieve if they step out of that comfort zone and move beyond what is expected of them and a limited view of what life can be. Because you never know what can hit and what might happen."
"My faith in God is another huge part of who I am, and it is the only way I can explain the sense of inner peace I have," she adds. "I want to help others find that. I want them to have the courage to chase their dreams and become everything they can be to elevate their lives and see it more beautifully. The woman I am today and everything wonderful I am experiencing in the world today is the result of doing just that."
Instagram