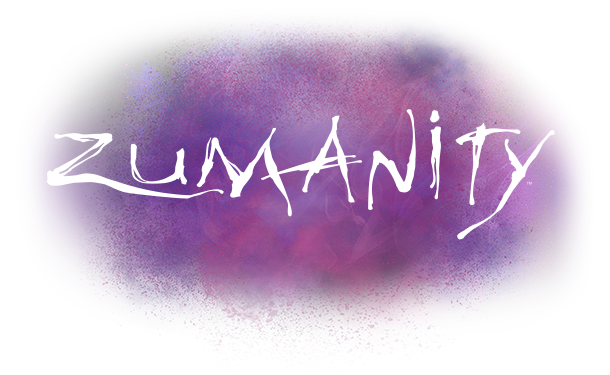 Las Vegas – What began as street performance in a small Quebec town in 1984 evolved into the perennial Las Vegas entertainment experience when Cirque du Soleil's touring production, Nouvelle Expérience™, premiered under the distinctive blue and yellow Big Top behind The Mirage Hotel & Casino in 1992. With Nouvelle Expérience, Cirque du Soleil began breaking new ground in live theatre on "The Strip" while planting solid roots in the desert landscape.  
Since the premiere of Mystère in 1993, Cirque du Soleil has continued to grow, diversify and push the creative envelope. In 2016, twenty three years later, Cirque du Soleil now has seven permanent productions in Las Vegas.
Positioned in the "Entertainment Capital of the World," Resident Shows of Cirque du Soleil are the perfect, must-see activity for every international traveler. The Resident Shows' permanent theatres provide a high-level of specialized entertainment that can only be experienced in Las Vegas and not in any other location.
The team of Cirque du Soleil sales and marketing professionals are available to customize products to fit any group size and travel need. Working with top international retail outlets in strategic markets around the globe, Cirque du Soleil is able to promote shows and grow advance sales by creating packaging opportunities.  By introducing new net and group rates, Cirque du Soleil is able to strengthen important relationships with a strong network of retail outlets.
The sales and marketing team of Cirque du Soleil has also created a variety of training tools to provide the best information and access to show assets.  This allows partners to create customized promotion initiatives in a number of platforms.  These tools include a Training Manual iPad app, Training Manual Booklet, and the Cirque du Soleil Product Training Certification.
Resident Shows in Las Vegas include:
Mystère™ at Treasure Island
Cirque du Soleil enthusiastically accepted the challenge to 'plant a flower in the desert' with their first permanent production. Credited with changing the face of Las Vegas entertainment, Mystère has mesmerized more than 14 million spectators with more than 10,000 performances since its premiere at Treasure Island on December 25, 1993. It continues to be the standard by which Las Vegas productions are measured by worldwide audiences and critics alike.
Mystère is pure Cirque du Soleil, featuring an exhilarating blend of exhilarating acrobatic acts, powerful music and colorful costumes and sets. This 90-minute high-energy production thrills audiences inside the 1,616-seat Mystère Theatre, which was the first permanent Cirque du Soleil theatre to be custom-built for the show's unique design elements.
In February 2012, Mystère added two spectacular new acts – a beautiful solo aerial tissu act and a high-energy trapeze finale.  They also boast one of the few male flyers in the world who can perform the quadruple somersault, and one of the few female flyers in the world who can perform the triple somersault. 
Mystère performs Saturday through Wednesday at 7:00 pm and 9:30 pm.
"O™" at Bellagio Resort & Casino
From the outset of creation, "O" at Bellagio Resort & Casino was designed to be classic and timeless. Since its opening on October 15, 1998, more than 14 million spectators have embarked on the surreal voyage that is "O".
The international cast of world-class acrobats, synchronized swimmers, divers and characters perform in, on, and above a 1.5 million-gallon pool.  Reflective of a 14th century European opera house, the "O" Theatre seats 1,800 guests and was custom-designed to meet the artistic and technical demands of the show.
"O" performs Wednesday through Sunday at 7:00 pm and 9:30 pm.
Zumanity™ at New York-New York Hotel & Casino
On September 20, 2003, Cirque du Soleil unveiled its sensual side with the opening of Zumanity at New York-New York Hotel & Casino.
Zumanity is a seductive twist on reality, making the provocative playful and taboos titillating.  Leave all inhibitions at the door and let loose as this adult-themed production takes you on a sexy thrill ride full of sensational acrobatics and naughty fun.  Zumanity was created for adults 18 and over.
Zumanity performs Friday through Tuesday at 7:00 pm and 9:30 pm.
KÀ™ at MGM Grand Hotel & Casino
KÀ premiered on February 3, 2005 and is presented in the unprecedented performance space, the KÀ Theatre at MGM Grand Hotel & Casino. KÀ unfolds on a colossal, 360 degree rotating stage which forms the backdrop for this cinematic journey of aerial adventure and perpendicular acrobatics.  Experience the unbelievable at KÀ, a heroic journey of love and conflict, set within ever-changing theatrical landscapes that conjure an entire empire on stage.
Featuring 80 artists from around the world, KÀ is a gravity-defying production featuring a powerfully emotive soundtrack that enhances the innovative blend of acrobatic feats, Capoeira dance, puppetry, projections and martial arts.
KÀ performs at 7:00 pm and 9:30 pm Saturday through Wednesday.
The Beatles™ LOVE™ at The Mirage Hotel & Casino 
LOVE celebrates the musical legacy of the Beatles through their timeless, original recording. This joint artistic venture marks the first time that the Beatles' company, Apple Corps Ltd., has agreed to a major theatrical partnership.  LOVE was born out of a personal friendship and mutual admiration between the late George Harrison and Cirque du Soleil founder Guy Laliberté.
The production, which premiered on June 30, 2006, is Cirque du Soleil's fifth resident show in Las Vegas and is presented exclusively at The Mirage Hotel & Casino, the property that changed the face of Las Vegas when it opened in 1989. The custom-built theatre at The Mirage features 360˚ seating, panoramic video projections and surround sound which envelops the audience, who experience The Beatles music like never before...  
LOVE is also the recipient of 3 GRAMMY Awards (Best Surround Sound 2008, Best Soundtrack 2008, Best Long Form Music Video 2010).
LOVE performs at 7:00 pm and 9:30 pm Thursday through Monday.
Criss Angel MINDFREAK® LIVE! at Luxor in Las Vegas
Witness this all-new show based on the most successful magic television series of all time, Criss Angel MINDFREAK. Watch as Criss Angel performs the most spectacular, original and mind-blowing illusions ever performed — woven with a cast of the most talented specialty artists, live DJ/musicians, state-of-the-art lasers, sophisticated lighting, LED virtual world, 3-D special effects and so much more.
Criss Angel MINDFREAK LIVE! performs at 7:00 pm and 9:30 pm Wednesday through Sunday.
Michael Jackson ONE at Mandalay Bay Resort and Casino
The Estate of Michael Jackson and Cirque du Soleil opened Las Vegas' seventh Cirque du Soleil creation, Michael Jackson ONE, exclusively at Mandalay Bay Resort and Casino in June 2013.  Directed by Jamie King, Michael Jackson ONE is the second creative project to be developed between Cirque du Soleil and The Estate of Michael Jackson after the top grossing Michael Jackson THE IMMORTAL World Tour, currently touring in Asia.
Michael Jackson ONE is a sonic, tonic fusion of acrobatics, dance and visuals that provides the audience with an immersive experience into Michael's music. Driven by Michael's powerful, multi-layered music – heard like never before in a riveting, state-of-the-art surround-sound environment – ONE takes the audience through a series of seamless visual and musical tableaux, at the heart of a world that is in turn majestic, playful, magical and heart-warming. In Michael Jackson ONE, Michael's artistry and spirit are expressed through the vibrant energy of the cast of 63 dancers and performers, underscored by aerial performance, driving acrobatics, and vivid choreographies that use the urban/hip hop idiom as a springboard for exploration. ONE is a heartfelt tribute to the work, innovative spirit, and legacy of Michael Jackson – the King of Pop, the genius, the visionary, the One.
Michael Jackson ONE performs at 7:00pm and 9:30pm Friday through Tuesday.
To reserve tickets for any Cirque du Soleil show in Las Vegas:
For Mystère tickets, call 1-800-392-1999 or 702-894-7722.
Call 877-2SHOWLV or 702-531-3800 for all other shows.
Visit any of the MGM Resorts International box offices or the TI box office for Mystère tickets
For parties of 12 or more, please contact Cirque du Soleil group sales by calling 877-504-7164