Written by Laurie Armstrong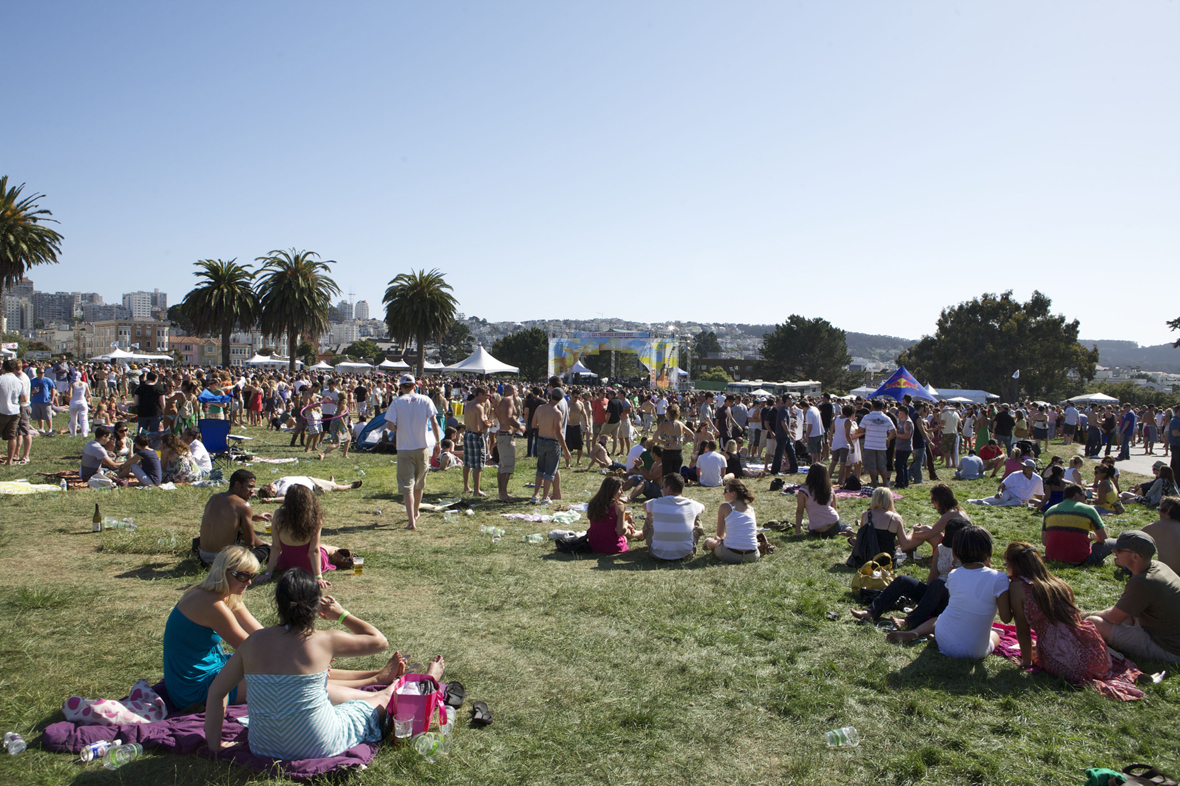 FOOD & DRINK NEWS
June 17–Sept. 18, 2016 - Asian Art Museum Serves up a Sumptuous Summer of Pork
Early Bird Tickets Now Available for Eat Drink SF, Aug. 25–28, 2016  
San Francisco Breweries Launch Free Brews & Baseball Shuttle
Baron Stelling of The Shady Lady Saloon is 2016 Star of the Bar
ARTS & CULTURE NEWS
Through July 5, 2016 - Bill Graham and the Rock & Roll Revolution at the Contemporary Jewish Museum
Through Sept. 5, 2016 - Strandbeest: The Dream Machines of Theo Jansen at the Exploratorium
Through Sept. 11, 2016 - Wild West: Picturing America's Frontier Special Exhibition at the Legion of Honor
Through Sept. 18, 2016 - Emperors' Treasures at the Asian Art Museum
Through Sept. 18, 2016 – Dandy Lion: (Re)articulating Black Masculine Identity at MoAD
Through Sept. 25, 2016 - Altered State: Marijuana in California at Oakland Museum of California
Through Jan. 9, 2017 - Wish Upon a Star: The Art of Pinocchio at The Walt Disney Family Museum
Through Jan., 2017 - New Ansel Adams Exhibit Debuts at Cavallo Point Lodge Mercantile and Art Gallery
June 30–Oct. 30, 2016: Stanley Kubrick: The Exhibition at The Contemporary Jewish Museum
July 2-Sept. 25, 2016 - Surf Craft: Design and the Culture of Board Riding at Sonoma Valley Museum of Art
July 15, 2016-Jan. 15, 2017 – Shortening: Making Irrational Rational, New Art Exhibition by Nelson Saiers on Alcatraz
July 21-October 16, 2016 – Stroke: From Under the Mattress to the Museum Wall at the GLBT History Museum
6, 2016-May 28, 2017 – SFJAZZ' Fifth Anniversary Season
San Francisco's Chinese Historical Society to Receive Chinese American: Exclusion/Inclusion Exhibition from the New York Historical Society, Closing for Summer to Install Unprecedented Showcase
ATTRACTIONS & ACTIVITIES NEWS
July 16, 2016 - Tenderloin Museum Celebrates One Year Anniversary
Twilight Zone: Deep Reefs Revealed opens at the California Academy of Sciences
July 15-16, 2016 - Annual Salsa Festival Returns to the Fillmore
August 14, 2016 – Jerry Day
September 10-11, 2016 - 26th Annual AT&T Autumn Moon Festival in Chinatown
Alcatraz Vies for Grant in Partners in Preservation: National Parks
TripAdvisor Names Golden Gate Bridge and Alcatraz in 2016 Travelers' Choice Awards for Landmarks in the United States
Wolf Canyon Now Open at San Francisco Zoo & Gardens
Nob Hill Spa Introduces Bamboo Massage Treatment
Extranomical Tours Adds Gourmet Food and Wine Pairing to Redwoods & Wine Country Escape
HOTEL NEWS 
Hotel Grace Opens Near Union Square
Hampton by Hilton Coming to South of Market in August 2016
Summer of Family Fun at the Palace Hotel
Pacific Grove's Asilomar Conference Grounds Installs New Water Recycling System
MEETINGS AND CONVENTIONS NEWS
First-Hold Brings the Events Industry into the 21st Century
SAN FRANCISCO INTERNATIONAL AIRPORT (SFO)
SFO Welcomes WOW air Nonstop Service to Iceland
SFO Global Entry Enrollment Office Will Soon Be Open 24/7
USO San Francisco Airport Center Celebrates 50 Years of Service with a New Facility for Military Service Members and their Families
SFO Honored in CIO Magazine's Annual "CIO 100" Awards
MAJOR ANNUAL EVENTS FOR JULY AND AUGUST
The San Francisco Travel Association is the official destination marketing organization for the City and County of San Francisco. For information on reservations, activities and more, visit www.sanfrancisco.travel, read the Visitors Planning Guide or call 415-391-2000. San Francisco Travel also operates Visitor Information Centers at Hallidie Plaza, 900 Market Street at the corner of Powell and Market streets and on the lower level of Macy's Union Square. For more information, visit www.sanfrancisco.travel.
American Express® is the official Card partner of the San Francisco Travel Association.
San Francisco International Airport (SFO) offers non-stop flights to more than 39 international cities on 34 international carriers. The Bay Area's largest airport connects non-stop with 77 cities in the U.S. on 13 domestic airlines. SFO offers free upgraded Wi-Fi with no advertising. For up-to-the-minute departure and arrival information, airport maps and details on shopping, dining, cultural exhibitions, ground transportation and more, visit www.flysfo.com. Follow SFO on www.twitter.com/flysfo and www.facebook.com/flysfo.