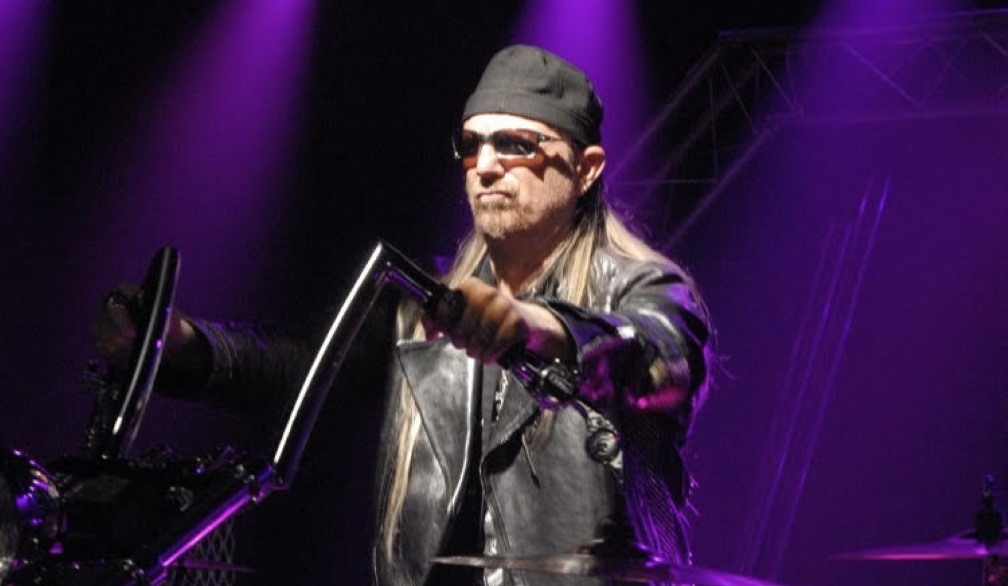 Just because you don't hear much straightforward rock and roll on the Top 40 charts these days doesn't mean it's going anywhere. Its time in the mainstream limelight may not be as popular as it was when I was growing up in the 70s and what we now call classic rock was everywhere. But as long as there are stories to be told, guitars to jam on and in my case, drums to lay down the grooves with, well, as Neil Young once sang, "Hey hey, my my, rock and roll can never die."
As a working musician, and a songwriter working, creating, performing and touring for many years, I am perhaps a bit biased, but rock and roll has been my lifeblood and truly the only life I've ever known. I can personally attest to its ongoing power to not only influence millions, but also to give hope and happiness to people, who through listening are able to keep their dreams alive.
As the go-to special show and traveling drummer for one of the founders of rock and roll, the legendary Chuck Berry for many years, I witnessed and was honored to be able to play a part in its impact on a nightly basis. When Chuck was on all-star bills with other early rock icons like The Drifters, The Coasters, Chubby Checker and Jerry Lee Lewis, I enjoyed what seemed like an out of body experience, watching the greats work their timeless magic and then stepping behind the kit and jamming with the headliner. Likewise, during the many years I played with St. Louis based classic rockers Head East, we performed with legends like Sammy Hagar, ZZ Top, REO Speedwagon, Heart, Cheap Trick and Kansas and many others. Thousands would jam the venues, eager to experience the transcendence of classic rock and roll. Those bands still draw huge audiences many years after their first hits.   
If you think rock is only about those good old days, let me tell it straight. There are still four important Grammy categories devoted to the genre and – related to what my own rock band American Greed is doing these days – the DRT Global Top 50 Rock Airplay Chart. The week our song "Together," from our self-titled debut album, hit its peak at #13, The Foo Fighters' new single was #1 and AC/DC's was also high on the survey. Looking at the chart currently, it's full of great bands from different eras of rock history – Green Day, Blink-182, Black Stone Cherry, Greta Van Fleet, Kings of Leon, Weezer, Alter Bridge, etc. These groups are still making relevant music statements. It gives me hope that there are still so many bands releasing rock-oriented music. How can it be dying when there's so much good material coming out and charting every week?
I feel blessed that my band American Greed – which includes lead singer Dave Farver, guitarist Matt Arana, and our newest members Stephen M Winter (keyboards, backing vocals) and Jeff Peterson (bass, backing vocals) – has been on the charts with such inspirational luminaries. Years ago, when I wrote "Together," I never dreamed that the song – which reflected my  personal heartache and that of many others away from loved ones - would become a popular universal anthem that perfectly meets our anxious collective moment during the age of COVID-19. I truly believe in my heart "Together" is the song for the times we're living in.
Dave's heartfelt, emotional vocals speak eloquently for all those who have been apart from their loved ones due to the pandemic, from family and friends who must Zoom to communicate to relatives of those suffering in the hospital and front line workers spending hours away from home: "Sorry for the tears you cried/I wasn't by your side when you needed me. . .all I ever wanted was to be there by your side/In this jaded heart of mine, you know I really tried/How can I find a way/To heal our soul of sorrows for the time I was away…I just wanna hear you say, we'll be together, We will be together." We're closing in on 300,000 Spotify streams and the video we created has over 420,000 views on YouTube and couldn't be more grateful.
The other songs on the album capture the spirit of rock and roll in other ways, with our new single "Livin' the Dream" all about expressing hope and gratitude for simple things and the fiery "Revolution" making a political statement about how we're just tired of being lied to and don't want to hear the lies anymore.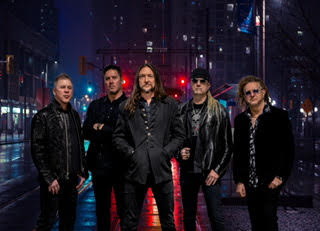 As a songwriter, tunes like these are my way of keeping the proud tradition of meaningful, message-oriented rock songs alive. The first records I owned growing up in St. Louis were albums by Deep Purple, Montrose and Uriah Heep, but I was also influenced by everything from Cream to Aerosmith, Mountain to Bad Company, Jimi Hendrix, Janis Joplin, and even the music of Motown. There were also many rockers during the Vietnam War and post-Vietnam era who wrote socially conscious songs that defined the era – Crosby, Stills ,Nash and Young, Creedence Clearwater Revival and The Rolling stones. So many artists not only gave us great music they chronicled the unrest, the protests and other aspects of the war. It always felt like the hardest times in America brought out incredible creativity. Just as it can and does now.
Thankfully, rock and roll isn't just about reflecting the hard times – it's about letting go of the pain and experiencing the many joys in life, too. I'm currently working on a tune called "Where Do We Go from Here?" – and I answer my own question by saying, where we go is…FUN! When it's safe to gather, the doors open again and everybody's back together, we're going to go out and enjoy everything. Popular music may change and go around in circles, but we'll always circle back to it. As for me personally, I will take any opportunity I get to record or play drums live. I want to continue to be part of rock and roll as long as I'm alive and able to do it. Because in my mind, heart and soul, Rock n Roll is Rock n Roll and it's here to stay.