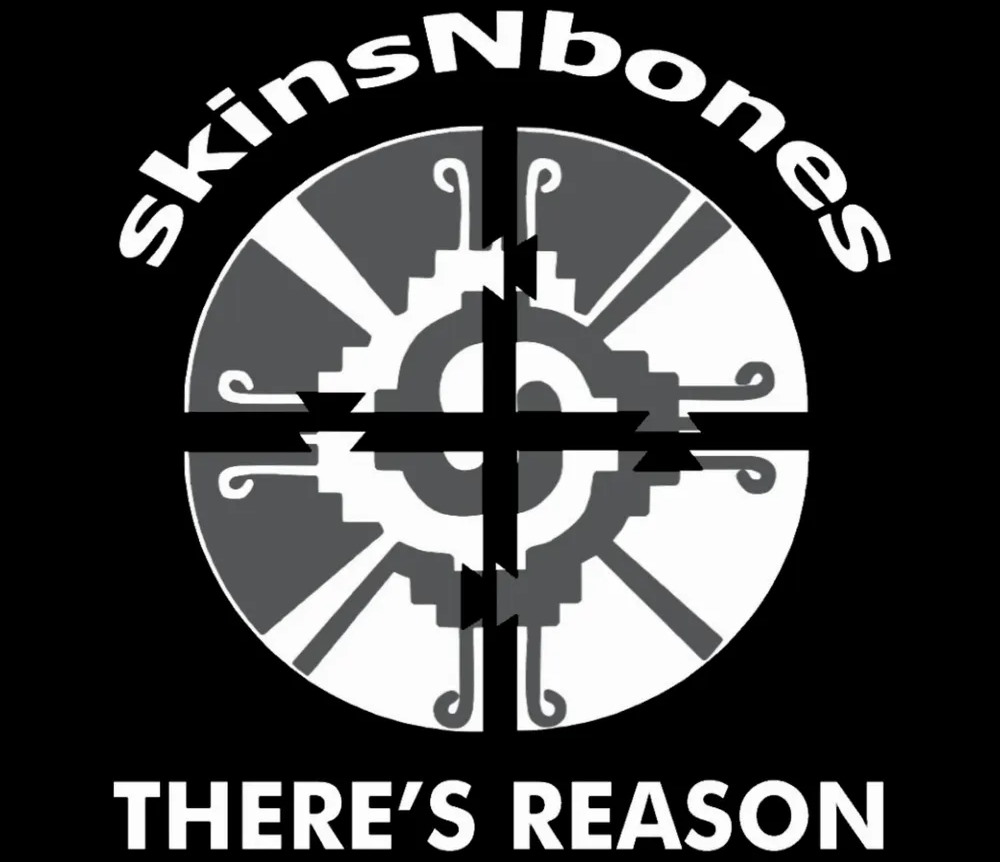 AN AUSTRALIAN BAND'S STEPS TAKEN TRYING TO BREAK INTO THE US MARKET
By skinsNbones
The steps skinsNbones have taken as a band trying to break into the music market haven't been taken in the traditional Australian way. We didn't have the opportunity to gig and build up a following at home when we released our first single, 'Is There Meaning' to help gain airplay on Aussie radio due to COVID. All venues, local and worldwide, closed their doors within weeks of our first single release. This made us rethink our promotional strategies and what other markets could be available to us. Due to the underlying health concept in our music time was now of an essence for skinsNbones. These closures created an opening to move our plans to enter the US market ahead of schedule, whilst also getting to remember what breaking into the US market can actually achieve - international success.

Many Aussie artists have had major international success as relative unknowns and this is our ultimate goal. We know it takes no more energy to think large than small, just as it takes no more energy or amount of work to make it internationally than nationally. It's proven that successful bands that do break into the US market can later break into global markets, which then flows back into Australia, getting the radio airplay and promotion that establishes Aussie bands and artists at home. So, by investing in the US market and focusing internationally, not nationally, we've also invested in the global and Aussie markets without having to work and expend extra finances and energy doing so. This is proven by our radio airplay and charting successes in the US, Europe and other parts of the world where we've a growing international audience from our 2 latest singles, 'There's Reason' and 'Forever On', both currently charting highly together on Global Rock and Independent Charts. It also shows that prior steps of ensuring only high-quality recordings are produced is worth the investment.
A very important part of breaking into any music market is to produce professional radio quality recordings to get noticed and airplay, especially in the US where the quantity and quality of artists is huge. Radio airplay is essential to ensure your work is being heard by music fans as well as music industry professionals. Reviews of your work can then support your work's quality. The US market also requires a professional international outlook, way of thinking, and manner. If your work and product meet the professional high standards required in the US there are many specialised and talented people within the US that can assist to help break you into radio. As an independent band it's then up to your work to speak for itself, and to listeners, while doing as much as possible to market your band. Proving you're capable of getting good radio airplay, charting positions and showing an ability to self-manage and market your band and product can then help in gaining professional PR Management, Artist Management, etc. in the US, increasing the chances of breaking your band there. Showing that you're as professional as the work you produce is vital in getting the highest standard of professional services to help break into the US market.
Marketing is extremely important and involves much more than just having good songs. A point of difference is to separate yourself from the thousands of other bands out there. skinsNbones aren't about cheap gimmicks but produce something of substance, work and songs that are real, that people can tell are authentic. Today's listeners are more discerning than ever and are often looking for a deeper side to your songs, work, and you as artists, and the US music fan can afford to be selective in what they listen to. Knowing your specific music market and how to best market your product to stand out from the masses may mean you need to be innovative but will show more depth to you as creative artists.
Ensuring you market yourself via platforms such as social media and websites are usual paths and proven steps to keep people informed of radio airplay, band successes, reviews, news and more. Our website has proven to be a more productive tool than social media to promote ourselves in the US market. Keeping many different social platforms and sites current and interesting takes time and energy, which means deciding on what platform or platforms are working for you and where your time and energy is best invested and spent, as when dealing internationally this expenditure needs to be put to best use.
Being an Australian band dealing in the US market means doing business in many different time zones, which leads to lots of late nights and lack of sleep, but the rewards are worth it. A lot of time has been spent on Google researching to find out as much information as we can about people and business's we're contacting in the US to make sure they're well respected with the ability to help us achieve the goals we've set. If you're paying for a service you want to be certain that service is the best option for your dollar and won't be a detriment to your band's image or reputation. You really need to know who you're dealing with. At home this isn't an issue as the industry is a lot smaller and it's easier to know who to contact to promote your band. Dealing in completely different time zones and finding the right people in the US market to help you can mean working into the early hours with little sleep but that's normal for a working band or professional artist, so we chose to be available for our US contacts in their time, as time is of an essence.
Advantages of being an Aussie band trying to break into the US market is that industry professionals there are likely to take notice of you due to the many great Aussie bands that have become a huge success in the US and internationally. Australia's record of producing some of the world's best bands and artists is a benefit to Aussie bands trying to break it internationally but people do expect a high standard because of this fact. We use this as motivation to keep driving forward and making improvements to all aspects of skinsNbones. As already mentioned, the amount of quality acts in the US you're competing against is huge and may appear daunting, yet with the right mindset, and by staying focused and taking the right steps, things can be easier and bring more than expected. Some of these steps may require a slight change of plans but adaptability is essential in a quickly changing world.
We've had to make plenty of changes to our original promotional plans due to the situation the world found itself in 2020 but we've made these changes work for us in more productive ways in getting exposure in the US and internationally. These changes created contacts in the US market who are extremely professional, great at their work, and who are also really nice human beings that believe in us and our work. For a little Indie band from Australia this kind of support from the other side of the world is highly valued while helping get us to where we are now.
Up until this point skinsNbones main goal has been gaining radio airplay, which is being achieved, so the next step is to gain exposure on US television. Quality videos are essential to break into this market and so are now being invested in for distribution, which will take the place of the current videos for our songs. Creating quality videos as a last step may not be the norm, yet it's the non-traditional path we chose to take to break into the US market for a band focused on messages more than the messengers.
In short, the steps skinsNbones have always taken is being professional and making the most of the services of other professionals, now in the US market. Trying to break into the US market has been the most logical path for skinsNbones to take, and the least costly in finances, energy and time, with the benefit of profiting more from all invested, and is proving to be a successful path for skinsNbones to have chosen, just as other Australian bands before us that were discovered and promoted by the US market.
We love our country but breaking into the US market has always been our main aim, as our intention has always been to be a successful touring international band due to the global audience that brings, which will eventually include Australia. COVID was the catalyst for bringing these plans forward and was also relevant to the skinsNbones health concept. We have a global health message in our music and so our focus will remain on international audiences and markets, with the US being chosen as the main market to break into as its successes at launching bands globally speaks for itself.
Brand New Twitter account 
@_skinsNbones 
VIDEOS: