Written by

Eli Soiefer ("Emodulari")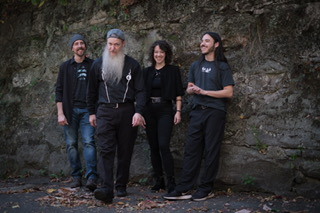 January 11, 2020: China reports first COVID-19 death. As of this writing, a little over a year and what feels like eons ago, humankind found itself thrust into a new reality that would (and continues to) claim many lives, sicken many more, and inextricably alter how we relate to each other and to ourselves. These profound changes have affected us emotionally, psychologically, economically, and on the rawest of purely physical levels.
January 21, 2020: First confirmed COVID-19 case in the U.S.A. For the purposes of this essay, we will zoom in on one small corner of this tragic palette, fully acknowledging that though suffering can neither be quantified nor compared, we seek not to (dare not) minimize the upheaval and loss experienced by any individual, family, community or profession by highlighting the struggles particular to our subject.
January 30, 2020: The W.H.O. declares a global health emergency. It would be about another six weeks before COVID-19 elbowed its way into my personal space in an annoying fashion that at the time seemed simply obnoxious and aggravating but would pale in comparison to what was yet to come. As an Indie Artist fronting an Alt Rock band, like most musicians, I have been confronted by the essential questions: Am I recording/performing as a form of self-expression and to share my art only, or do I also want to earn money in doing so? If I want to earn money, how is that accomplished?
February 29,2020: First reported COVID-19 death in the U.S.A. Just like Steve Winwood sings: 'Everybody knows the score!'. Everything is free. Except for the self-producing, self-funded indie musician who has to pay everybody else. Then when their beautifully written, carefully recorded, mixed and mastered song is uploaded (for free, of course – except for the money they have to pay the digital distributer), Spotify, etc. compensates the artist about $.004/stream. Yay! So, what's left? Try to play a lot of gigs and sell stuff at the merch table. Take away the gig (COVID-19) and what's left now? Here's what's left: Guster is a really cool, well-known, established Alt Rock band ("Satellite" – great tune). They're selling mustard (in collaboration with Butterfly Bakery of Vermont; a portion of all proceeds are donated). They call it 'Gustard'. I'm not kidding. But no worries: 'Spotify for Artists' wants you to know that "…the pandemic's hardships can be a boon for all musicians when it comes to merchandise". Gee, thanks Mr. $.004.
March 13, 2020: (now former) President Trump declares a national emergency [one day prior, on March 12, events with more than 500 people were ordered to be cancelled or postponed in New York State]. March 15, 2020: C.D.C. recommends no gatherings of 50+ in the U.S.A. Boom! March 15. I had tickets to see Phil Lesh (bass player for the Grateful Dead) & Friends at the Capitol Theatre in Port Chester, NY. This wasn't going to be just any old Phil Lesh at the Cap show. This was Phil's Eightieth Birthday celebration and secret special guest appearances were highly anticipated. Would he or would he not postpone? At the time it wasn't clear to anyone (except to those who knew but weren't sharing that information…) the magnitude of the dangers posed by the virus. Phil made the wise, responsible decision.
March 16 – May, 2020: [NYC and/or State]: Public schools, bars and sit-down restaurants, nonessential businesses, etc.… closed. Face masks required in public places. A new epoch is ushered in. Zoom, Facebook live streaming, virtual tip jars, on-line lessons…  The ever imaginative, resourceful human will do their best to adapt and figure it out. Bach never sold a record, so he played keys (the organ) as an employee at the local Church for a living. Now we can attempt to answer the existential question posed earlier. The musician plays their instrument. The composer writes their song. The artist paints their canvas. They do it because their soul/spirit compels them to do that which they know they were born to do. They understand that to not utilize their talent is to deny the Universe a little bit of what could make it more whole.  It's where, as Jim Morrison pointed out, we hide ourselves in order to reveal ourselves. The point is, we will continue to breathe even if nobody wants to pay us for breathing. That's the subtle yet monumental difference between the questions 'what do you do for a living?' and 'what do you do to live?'. 
December 14, 2020: The first U.S.A. COVID-19 vaccine is administered. The great Hasidic Master, Rabbi Nachman of Breslov (1772-1810), explains that music is made through the separation of good from evil; by selecting and gathering the good 'points' (musical notes) from the bad, melodies and songs are created. Which notes do we include and which do we discard? The constant seeking and searching for the good notes, the proper ordering of those notes, and the silent space we preserve between them, shapes our life's song. The next step is to then seek out and search for the good 'points', sometimes buried deeply, within the 'other', recognizing their essential humanity as we listen carefully to the song they are trying to compose and sing. We can apply this world-view to animal life, plant life, and even to inanimate objects.  The resultant counter-point and harmony produces a universal symphony wherein the fragile balance and interplay between diversity and unity is sustained and strengthened.
Month? Day? 202?: It's not looking promising for a show at the 'Cap' in March of this year, but I look forward to celebrating Phil Lesh's eighty second birthday and all the other great concerts that are waiting just around the corner. Well, it's like that great American poet Robert Hunter says, "All good things in all good time". Meanwhile, it's seems like a good time to put on a record, get to the kitchen and cook up something tasty – maybe add some garlic, dill, jalapeno and cucumber 'Gustard' – and marvel at the wonder of it all spread out before my ears as the past, present, and future in this very moment sings a song I've not yet heard.