Written by

Lauren S. Gordon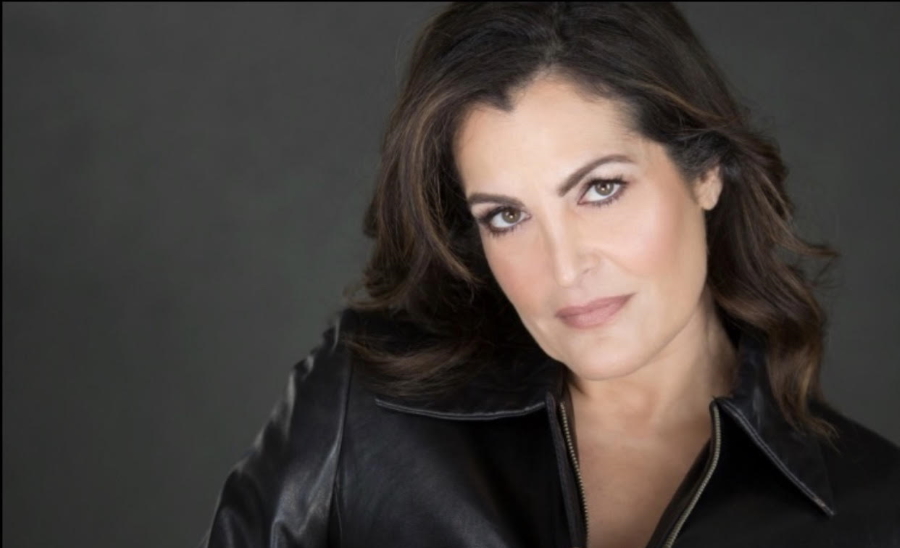 When people ask me what I love most about being an actor, I tell them that I have met more amazing people in the last two and a half years than I did in the previous 25. My career is in many ways just getting off the ground, but the small breakthrough roles I have had in numerous films have made me realize that with a lot of hard work, a bit of serendipity and the embrace of networking opportunities, your dreams can come true.
My life is a testament to the fact that it's never too late to pursue those long set aside goals. Early in my adult life, I abandoned my creative instincts for the straight and narrow. After earning my B.A. in communications at the University of Pittsburgh, I followed in the footsteps of my attorney father and sister and became a successful attorney in Philadelphia, working for several firms and handling catastrophic medical malpractice and domestic relations cases. I practiced for a while after marrying my husband Len, whom I met in law school. Ultimately though, I put everything aside to raise my children Alec, Davi and Eli.
I have no regrets, but ultimately, I realized that I was not a suit and office person. I loved being a stay at home mom for all the years that made practical sense. Pursuing acting was always in the back of my mind but for many years, there just wasn't time. As the kids got older, I decided to give it a go. My attitude was, Why not? I had a lot more confidence now than when I was younger and a very thick skin. I might face tons of rejection – that's the nature of it – but I wouldn't let that deter me. I signed with the Philly based agency MMA and started booking local and regional commercials for everything from car dealerships to beauty creams.
I'm a big believer in signs. These little tastes of success inspired me to sign up with Casting Networks. In 2017, I spotted a notice calling for extras on Barry Levinson's HBO film "Paterno," starring Al Pacino. While on the set at MetLife stadium as one of 300 background actors during a game scene, they took photos of us five at a time for an undisclosed purpose. I was happily stunned to learn that Barry had chosen me and a few others for an upgraded speaking role! I got to play a wealthy Nittany Club donor's wife who shook hands with the actor portraying disgraced Penn State coach Jerry Sandusky. It was an exhilarating experience. I'm not sure what Barry saw in me, but I felt like maybe this was my calling all along. It was always a dream, and being picked out of 300 people felt like an open door.
Opportunities like that only happen when you're in the right place at the right time. I would tell anyone, no matter their age, who is thinking about pursuing those dreams…go for it! Respond to that posting. Get on that set. You never know what might happen. That single line in "Paterno" made me eligible for SAG membership. Since then, I've had a steady stream of small but interesting parts in movies – including three films by NYPD office and bodyguard turned actor, writer and indie director Steve Stanulis.
I have learned that talent alone is not the key to building a career. Connections are crucial. You should talk to everyone you can. You never know who they know or what they can teach you. While on set, I met a fellow actor from Philly who recommended that I contact and study under master on-camera acting coach John Pallotta in NYC and Philadelphia. He's a great actor and has been teaching for over 25 years. Thanks to my law school training, I have a good memory, so memorizing lines comes easy for me. I'm lucky to have had so many life experiences, good and bad, to draw from to help me develop characters.
John has been invaluable in helping take those innate abilities to the next level. He gives me pointers every step of the way and he even films things to help me. For one audition where I had to play a ghost talking to someone in a bed, he taped me walking around his apartment, going up to a bedroom and 'talking' to that person. My father had passed away recently, and he told me I should think about him, and him dying. By tapping into this and other painful personal issues, I could express the emotion necessary to the role. John is invaluable in getting me to draw authenticity out of my life and bring it to the audition or the role. He's very knowledgeable and personable and tells it like it is. He knows how to get me and his other students into character.
I tell anyone interested in pursuing this career that having a great acting coach is invaluable. As you navigate this challenging realm, you need someone who is honest with you about what you need to hone in on so that you can develop and keep getting better at your craft. A teacher like John who will take the time to help you set up a website, work on your resume and your IMDB page. Who will film you and help you prepare for auditions. Who is also a professional actor that understands the industry. AND – this is crucial – who has connections that can lead to important opportunities.
While studying under John, he introduced me to top New York casting director Donna McKenna, who hooked me up with Steve Stanulis. In addition to the three films I have already done with him – including "The Hinsdale House" and "Chronicle of a Serial Killer" – I am certain we will be working on many projects in the future. Other contacts have led to roles as a CIA special agent ("The Report") and nurse ("5th Borough"), and led to parts on the hit Showtime show "Ray Donovan" and two short films ("Killing Spree" and "Titillated." More recently, I played the wife and mother (deceased in the present) of main characters in the film "Bad Education," starring Hugh Jackman and Emmy and Oscar winning actress Allison Janney.
I love my new life as an actor, and can't wait to see what the future holds. My dream job would be a starring role on a sitcom and a steady film career, but I also love soap operas. I just want to keep working and get larger roles. My advice to anyone thinking of taking this leap of faith is to think tenacity. Keep at it. Don't give up and get yourself out there. Even if it's just background, you never know when your Barry Levinson is coming along. Get your name out there. Have a thick skin. Give it your all, and while you should take your craft seriously, you should also have fun. Be optimistic. Go to classes. Be persistent. You just may find yourself in the right place at the right time and you never know who will see you and give you your next opportunity.