Written by

Stephanie Hochman of My Luv Notes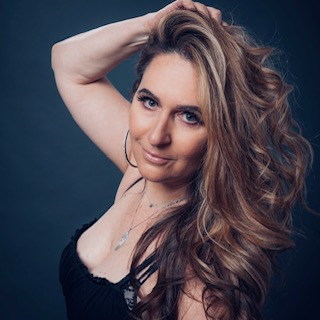 During these tumultuous times, people are feeling a loss that is akin to grieving.  Grieving for their former lives and ways and it is unclear when things will return to "normal."  Grieving for the "certainty" they tell themselves they had prior to this crisis.  People tend to feel more comfortable when they have security, structure and needs met.  As babies cling to their mothers, we cling to the security blankets of our adult world.  There seems to be a general feeling of uneasiness and unsteadiness amidst the chaos and unknown effects of a microbe that could be your ultimate demise and the concomitant economic fallout as a result thereof.  Stay in your house, and everything will be as promised, still uncertain.
During these trying times, My Luv Notes would like to help familes in need due to this Covid-19 crisis, by donating 100% of all profits from the sales in their boutique.  My Luv Notes from it's inception was created with the idea of charitable works.  We only help a little bit more than we can.  In other words, when you suffer, do more.  I am dedicated to the process of advertising these products so ultimately, someone may benefit.  It is a perilous time, and if we all join together in a spirit of love and cooperation, we may understand the suffering of another and be able to help.
My Luv Notes® is rooted in faith and hope and a desire to help others.  Profits from My Luv Notes'® music and items from the My Luv Notes® Boutique will be donated to charity.
So when you support My Luv Notes® in any way, you support others.  I've written many songs about continuing your path in life even when the deck seems stacked against you.  I feel that people need encouragement and support through the darkest of times.  When they begin to put the pieces back together again, it can be a confusing time in life and you need a caring network.  My Luv Notes® wants to support you and your cause throughout all of the phases on your journey. 
Life has been bestowed upon us and it is a gift.  My Luv Notes® wants to share their gifts with you to achieve the greatest good. My Luv Notes® is honored to make music that the world can hear and feel.  Help us to help you. My Luv Notes is not only a brand, but it is also a movement deep-rooted in truth, strength, love, and compassion and with the help of blessings from above, My Luv Notes may be just the sanctuary we need during this tumultuous time.    
https://www.myluvnotes.com/