Written by

Zoltan Grossman, Professor of Geography and Native Studies, Evergreen State College
The sea of red[1] on recent election maps make it look like rural areas are uniformly populated by Republicans. And conventional wisdom suggests that those Americans are largely conservative populists who question many government regulations and do not welcome cultural diversity.
But the growing influence of Native American nations in some rural areas is starting to change that picture. Empowered by their treaty rights[2], they are beginning to shift the values of their white neighbors toward a populism that cuts across racial and cultural lines to challenge large corporations.
I'm a geographer[3] who studies the relationships between tribes and rural white farmers, ranchers and fishers. In my book "Unlikely Alliances: Native Nations and White Communities Join to Defend Rural Lands[4]," I relate what I learned through dozens of interviews with Native Americans and their non-Native allies who described how the tribes are fusing the power of their sovereignty with the populist grievances of the tribes' historic enemies.
By teaming up to defend the place they all call home, they are protecting their lands and waters for all.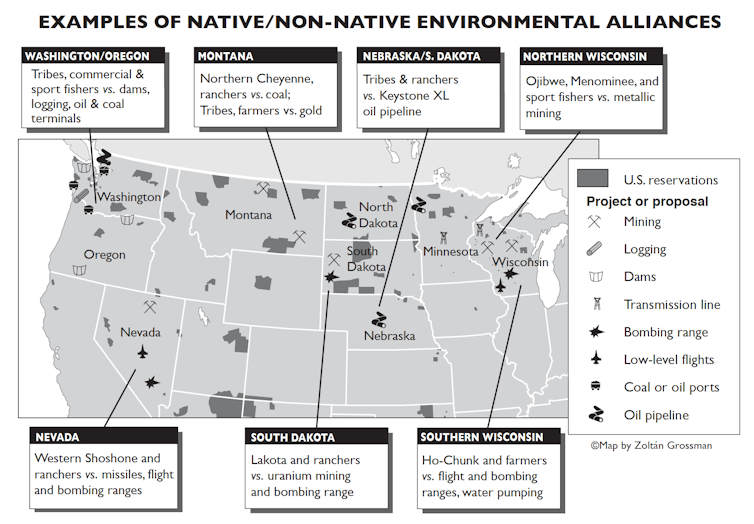 Authors: Zoltan Grossman, Professor of Geography and Native Studies, Evergreen State College
Read more http://theconversation.com/populist-alliances-of-cowboys-and-indians-are-protecting-rural-lands-114268