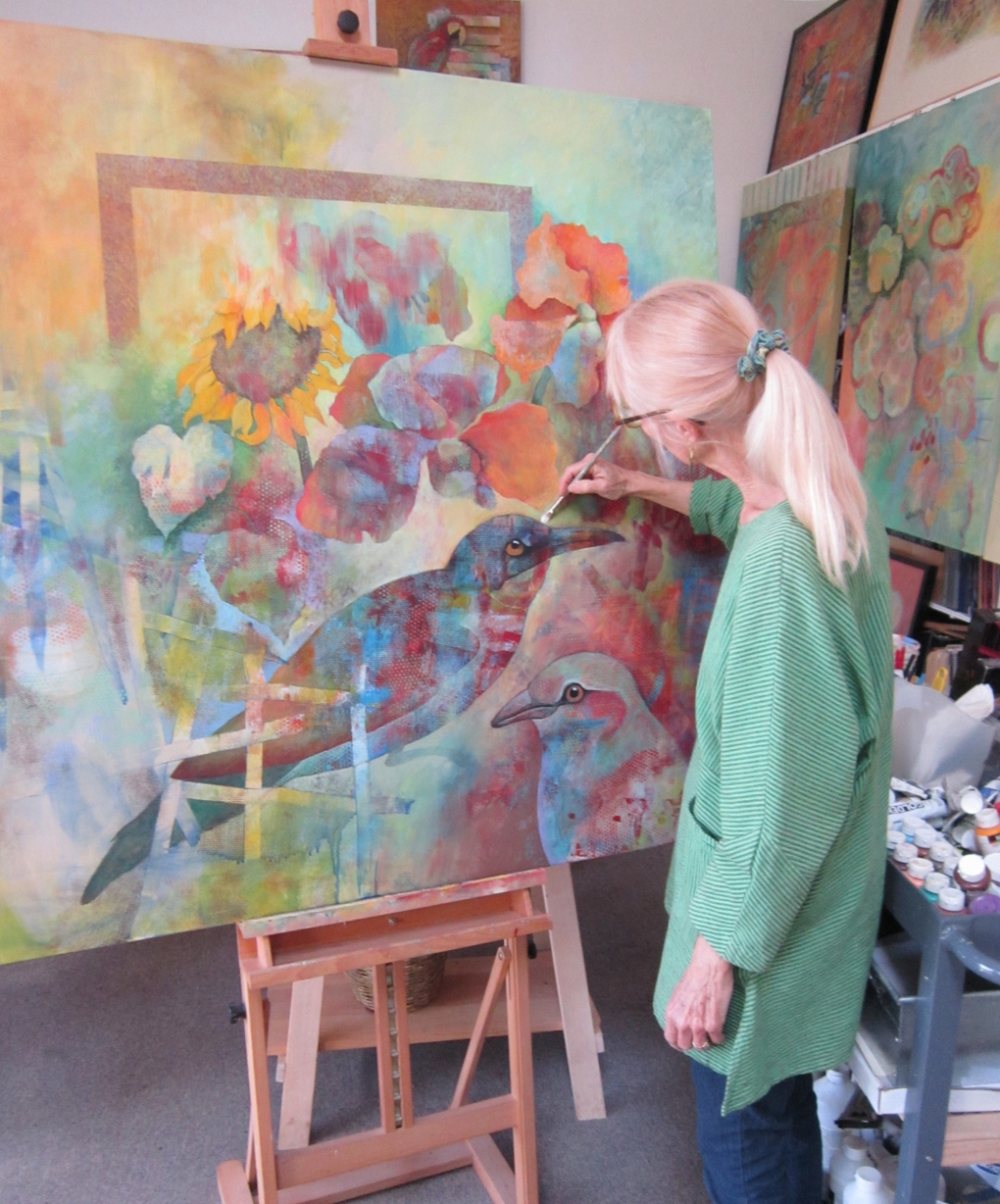 In addition to offering ideal conditions for premium wine grapes and farm-to-table delicacies, Sonoma Wine Country nurtures the creative spirit. It's lush landscapes and dynamic creative culture attract and inspire artists of all types and styles, including weekend painters and potters, emerging artists, and professional artists who have gained national and international renown.
The artistic results can be found throughout Sonoma County, in art galleries, museums, studio tours, and sculpture gardens, and on street corners and along the side of rural roadways. You'll find art almost everywhere you go, both indoors and out.
In the western Sonoma County town of Sebastopol, front yards in the three-block-long Florence Avenue neighborhood are filled with colorful, whimsical, and oversized sculptures made from recycled materials by husband-and-wife team Patrick Amiot and Brigitte Laurent.
In Santa Rosa, in central Sonoma County, art surrounds the Luther Burbank Center for the Arts, including a sculpture garden featuring 16 massive sculptures made of salvaged old-growth redwood and metal. In the hills of northwest Santa Rosa, Paradise Ridge Winery displays outdoor artwork in a stunning natural setting.
And to the north, each year more than 30 outdoor sculptures are installed on the Sculpture Trail off Highway 101 in (and in-between) the communities of Geyserville and Cloverdale.
And that's just the start. Artist collectives are common, and art galleries flourish.  In many areas it's possible to explore the local creative scene on foot during monthly art walks organized by gallery owners or the artists themselves. These artistic events are a great chance to stroll through fascinating neighborhoods, view a wide variety of artwork, sip a little wine, nibble on an appetizer, and perhaps enjoy a bit of music.
Almost every community countywide, no matter how small, boasts a local arts center that features art exhibits, music concerts, and more.  The Sebastopol Center for the Arts hosts the Art at the Source studio tour in western Sonoma County each spring, and the Sonoma County Art Trails studio tour countywide each fall. The Healdsburg Center for the Arts operates a gallery that's one of more than 20 art galleries within walking distance of the town's historic downtown Plaza.
There's always something creative and new to explore. To get details on upcoming art events, check the Sonoma County Calendar of Events and the Guide to Current Art Exhibits.
Find your passion in Sonoma County, located only 30 miles/50 kilometers north of San Francisco and featuring more than 425 wineries, 100-plus organic farms, and 50 miles/80 kilometers of stunning Pacific Ocean coastline.
For a free visitors guide or information on hotels, wineries, events, spas, attractions, and dining in Sonoma County, visit www.sonomacounty.com or call +1-707-522-5800.