Written by

NewsServices.com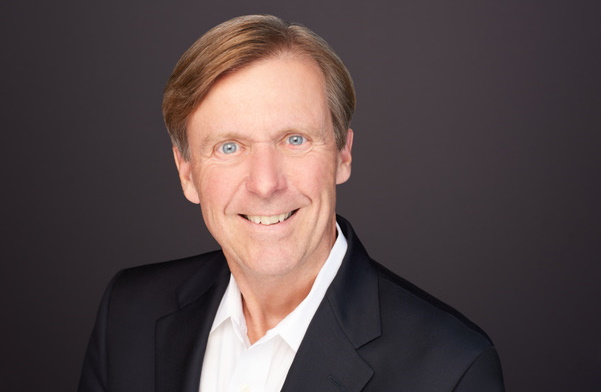 "Somebody's going into outer space...soon the world will have a new astronaut...we're looking for $5 million, $6 million...Did you say $10 million?. . .22 million? The more you pay for it, the more you enjoy it. . .$28 million...going once, going twice, going three times...and that is sold. Twenty-eight million dollars!"
With those explosive words, rattled off in a dynamic flourish by veteran auctioneer Steve Little in June 2021, anonymous bidder No. 107 secured an open spot on the first-ever crew to fly on Blue Origin's New Shepard suborbital spaceship, alongside Amazon and Blue Origin Founder Jeff Bezos. The huge sum will be donated to Club for the Future, Blue Origin's foundation, to, as the company says, "inspire future generations to pursue careers in STEM and help invent the future of life in space."
Little, working on behalf of his longtime associates RR Auction, not only made an exciting contribution to the huge production spotlighting America's new high profile space race. Capping three decades and thousands of auctions for large and small organizations on every economic level - and mostly done outside of the media limelight - the Rockville, MD based private contractor hit the mainstream news, and mentioned as high as the third paragraph in the official CBS News report.
Likewise, a still from the YouTube video featuring his surprised look in front of a live audience of final bidders as "$28,000,000" glows behind him, made the media rounds. As a friend watching the coverage of the Blue Origin auction told Little, "For now, you're the most famous auctioneer in the world, but nobody knew your name – till now!"
The $28 million dollar bid may have been the largest he ever elicited, but Little has a history auctioning other space-related memorabilia for RR Auction – perhaps most prominently, securing $1.7 for the only privately owned wristwatch to ever be on the surface of the moon. True to the reality that behind every auction is a compelling story, the watch belonged to David Scott, the commander of Apollo 15. His NASA issued watch had broken in flight and he used his own watch to time his moonwalk. Embedded in the Velcro was moondust from the mission.
For Little, serving on behalf of auction houses like Boston based RR Auction and Chevy Chase, MD based Sloans & Kenyon Auctioneers and Appraisers, it's always the big ticket, celeb driven items that make him the hit of dinner tables at events and cocktail conversations. High profile pieces he's auctioned off include a painting by Claude Monet ($8.7 million), a behind the scenes day at the Masters Golf Tournament ($50,000), the desk where the Nuclear Test Ban Treaty was signed in 1963, letters John F. Kennedy had written to the mother of one of the men who died under his watch during the sinking of PT-109 during WWII, a few locks of Lincoln's hair and a Woodstock program signed by Jimi Hendrix. On behalf of the Breitling watch company, Little also once auctioned a watch that had been on a nonstop balloon flight around the world; the watch was worth $4500 but sold for $70,000.
At the lower, less glamorous end, Little once sold a painting by a third grade class for $9,000 – but he's always honored and gratified to be part of the process of raising money for important causes. Over the years, he has worked with high profile organizations of all sizes – including Dance Theater of Harlem, Washington Performing Arts, National Kidney Foundation, the American Heart Association, Catholic Charities, the Washington Capitals, Gonzaga College High School, The Washington Chorus, National Child Research Center, the Woods Academy and Kids Enjoy Exercise Now. Little has also been a first call consultant, helping countless major charities, schools, churches, synagogues, choirs, sports teams and fine art and antique auction companies meet and exceed their goals.
"I like working together with auction bidders to establish an items value and new home," says Little, who launched his career in the early 90s as a full time Estates and Trusts Officer with C.G. Sloan and Company before becoming an independent contractor for many auction houses. "It is especially gratifying and exciting when the monetary value of a particular item is difficult to establish because of esoteric considerations such as beauty or rarity. Many auctions have their surprises that happen when an item far exceeds everyone's expectations. I love that moment when I get to relay the good news to the consignor. Like, hey, that painting you were hoping to get $5,000 for just sold for $50,000!
"In the world of the Benefit Gala auctions, I love being a pivotal part of a congenial effort to help a good cause, as well as helping folks have a great time spending their money while competing with each other in the service of a common good. When several hundred people are focused on two bidders dueling to top dollar and the ballroom is so quiet you could hear a money clip drop, that's pretty close to a peak experience for me."
Little's career in auctioneering literally grew out of his early success playing music in the 80s. While working as a radio DJ and playing in a Western Swing and jazz guitar duo, he was gigging one night at the Annapolis Hilton when the PR and Entertainment Director of R.J. Reynolds heard the group and hired them to tour state fairs as part of a Pride and Tobacco caravan. He was a spectator at the company's demo tobacco auctions, observing how it was sold from farmers to tobacco companies. He thought the auction was the coolest, most exciting thing he'd ever witnessed and started going to auctions, making contacts until he was given a chance to get started as an intern – which quickly led to his first opportunity as an auctioneer for C. G. Sloan.
Little equates the emceeing duties, his ability to "work a room" and the dynamic vocal cadences of being an auctioneer to the skills that have served him during his many years as a professional singer and musician, playing thousands of concerts, weddings, funerals, birthday and holiday parties throughout the Mid-Atlantic region over the past 25 years. He's rocked out regularly at such Washington DC area venues as The Hamilton Loft, The Irish Inn at Glen Echo, the Bullpen at Nationals Park, Villain and Saints, and Flanagan's Harp and Fiddle.
With an expansive repertoire that includes everything from the Great American Songbook to classic rock and old school country, the multi-talented performer – a guitarist and pianist who has been a professional musician since age 15 – developed an ongoing schedule (up to 150 solo concerts a year) of heartwarming and uplifting shows for the elderly population, singing for and interacting with residents in settings ranging from independent and assisted living communities to nursing home and memory care centers. At several facilities throughout his home region, he is known as the "100th birthday specialist."
Little's profound early experiences with dementia patients – and seeing the way music helps them express themselves and connect with the world like nothing else can – inspired him to write a powerful, critically acclaimed one man show titled "Dementia Melodies: It Ain't Over 'Til It's Over," which he debuted at the Capital Fringe Festival in 2013. Filled with original songs and stories of his personal experiences performing in these facilities, the show earned praise from The Washington Post: "Often vivid and frequently moving...it's easy to wish that Steve Little was the guy entertaining your folks."
"As much as I love and am grateful for my career as an auctioneer and playing rock and roll every chance I get, there's something truly magical and transcendent when I'm playing for elderly people and lifting them out of their daily routine, even if for just an hour," says Little. "It's as if I'm watching people wake up and tap into a part of themselves they thought was long gone. Sometimes, they can't even talk yet their feet start tapping to a familiar melody and beat and I know I'm connecting with a special place inside them. Other times, the more mobile elderly folks start singing harmony and get up and dance. Just like at auctions, it's all about bringing a little rhythm and joy to people's lives."
Steve Little's Websites:
stevelittleauctions.com


stevelittlemusic.com


dementiamelodies.com