Written by

NewsServices.com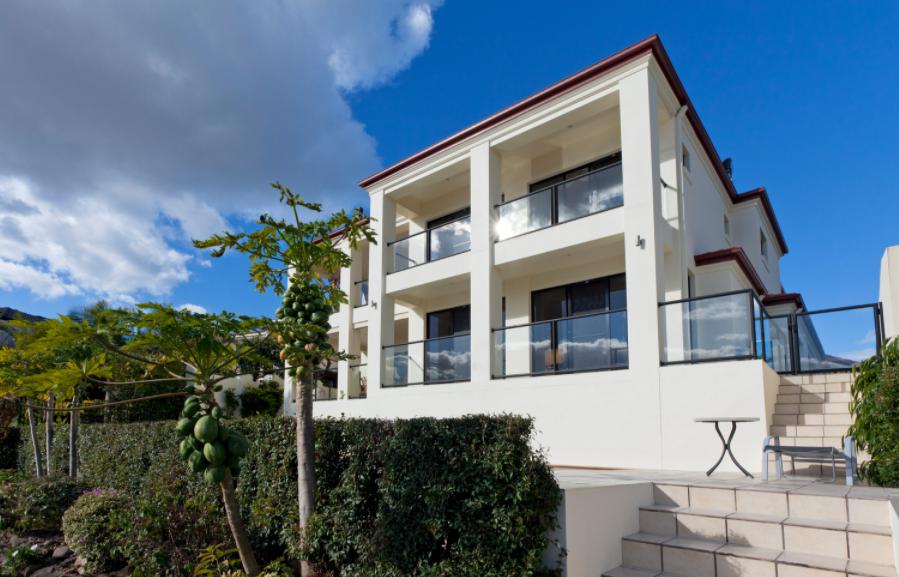 Many people want to build their own homes and when they do, they often think about building a home that is more than one storey. Two-storey homes are perfect for families and look impressive from the street. When you build a two-storey home they allow for many living zones available on different levels. So, what are the most important things that you should consider when you plan to build a two-storey home? We have listed 11 points, in no specific order:
When you build "up" it means that you will save money because you can fit more house onto less land. This is in sharp contract to having to buy a larger piece of land and building a one storey home that takes up more space. Vertical building offers more possibilities. Building up may even leave room in your yard for extras such as a swimming pool in the back yard or a play area for your children. These are all things that people want, but they often do not have the room they need because their one storey home has a large footprint. A two-storey floor plan is a way to maximize space and still get all the design elements you have been looking for in a home.
A two-storey home allows you to choose a floor plan that is customizable to your needs. The size of the land, your lifestyle and total budget all play into the final decision that you will make. When your home has more than one storey, you can have a separate living space from your bedrooms. The bedrooms are usually located on the second floor with a separate bathroom.
The view from the second floor – if it is a good one it has the potential to increase your property value when you go to sell the property.
Create an open living plan. Open living makes your space feel so much larger. When you open rooms and have your entertainment area covered it will make your home flow seamlessly from the outside to the inside.
Stairs can be a focal point. When you have a staircase in your home it offers you an opportunity to showcase a feature that single store homes do not have. You can build your staircase with a wide range of materials including glass, steel and timber and the space under the stairs can also be utilized for a secret nook or a storage area.
Add a Fabulous Master Retreat. A master suite can be made into the most luxurious room in your home. It can become your retreat from the world away from the everyday mayhem. You can add a spa type bathroom complete with a jetted tub or sauna. Maybe you want to have a walk-in closet. You can do anything that you like the possibilities are endless.
Your Home should be designed for energy-efficiency. If your home is not designed correctly, it can have large electrical bills. The best way to avoid this is to plan your house out well. You can install double glazed windows to retain heat in winter and keep heat out in summer. Your attic should be properly insulated to prevent heat from passing through it. Your roof should be properly installed for energy efficiency, and you can add other items such as solar panels to save on electrical costs.
Insulation to Keep Your Home Cool. Hot air rises and if you add insulation between the first floor and the ground floor it can help to reduce the loss of energy. The height of your floor joists should be maximized to allow for the addition of air conditioning ducts. When you pan early it makes it easier to install what is needed rather than trying to retrofit your home after it is been completed.
Choose an Experienced Builder. The right builder can ensure that you achieve the home of your dreams once it is built. It is important to examine a builder's credentials and their experience. You want to look at pictures and see their portfolio to see samples of other double storey homes that they have built already. You can also look for reviews on their company to see what other people's experience is with them and how they like their new home.
What is the Area Like? When you are ready to build your two-storey home, you will need to find out about the surrounding area and the land where you plan to build your home. You need to consider the orientation of the home, so that you get the best light during the day and see the sunrise and the sunset from your home. You must plan the access points to your home and the elements that are around in including buildings and trees.
Raise the Ceiling as High as Possible. When you are constructing your home, you want to ensure that the ceiling is as high as it can possibly be. This will create an illusion that the home has a lot of space while keeping it cooler during the hottest summer months. Low ceilings make a room look small and do not let the hot air rise, so you are surrounded by a stifling amount of heat in the summer.
When you consider all these things, you start to see the importance of them. There are many different design elements that you should include in your home, and these are just a few ideas. When you hire a builder, you can bring your ideas to them, and they will bring their experience to you. Together you will design and build the two-storey home that is right for you and your family. The most important thing is the relationship between the home owner and the builder, it should be one whether you can have an open and frank discussion about all the design elements of your home and the reasons for them.