Written by

NewsServices.com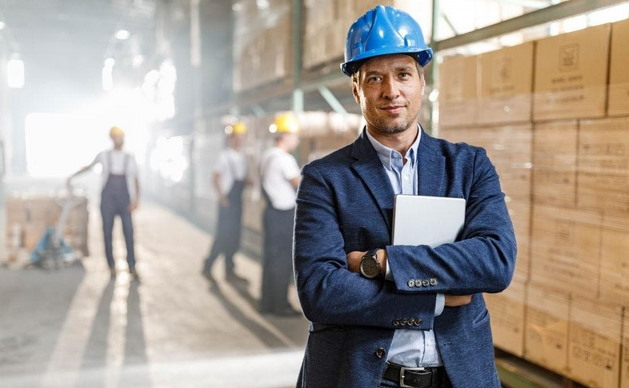 Construction workers are a hardy breed. They are consistently in the field for long hours and are constantly in motion. It's not uncommon to be on a job site for days on end, and while it's not an easy way to make money, it's a way people have been making a good living for many years. 
And starting a business the way to have a successful and sustainable life. Construction business requires a lot of skills to survive and grow. You need to know about sales, planning, budgeting, and how to negotiate. You need to know how to get projects started and to manage the people you're working with. We compiled the top reasons why you should create a construction business. 
Experience and expansion

Build from scratch 

Specialized services

Industry growth

Build a strong economy

Lack of experts

Adapting to Technology

Experience And Expansion
The construction business is not for everyone. You need good experience in the field, or you have to know the business inside out. It is a billion-dollar industry, so that you will face some serious competition. But in this day and age, you will hardly find any business without competition. If you have an RPL certification, your career growth is imminent. You can always opt-in for Trade Courses to increase your knowledge.
Becoming a known person in the community helps a lot. Once you grow your career, you will be ready for expansion. So, anyone with experience and looking for growth should start their own construction business.

Option To Start from Scratch
You don't have to be an expert in everything to start your construction business. You can always start small. You don't necessarily need significant capital to start your construction business. You can get started with a handful of staff working on small projects. When taking on medium-sized projects, you can always hire temporary labor. When doing competitive bidding, having a lower monthly overhead cost will help.

Specialized Construction Services
The construction industry has tons of branches. Having a focused business with help, you compete as well. We would always recommend avoiding general -contracting service in the beginning. Focus on what you do best, then niche down. All you'd need to do is to structure your business and get licensed. The cheapest construction is residential housing. There are also tiling, civic buildings, green construction, etc.

Growth of Construction Industry
The construction industry in Australia is a 360-billion-dollar revenue-generating industry. According to the Australian Industry and Skills Committee, it has an annual growth of 2.4% till 2026. The construction industry is growing fast, so there is room for newcomers to join in. The construction workers are expected to grow by 19 percent in the coming years. So anyone seeking growth, this is the time.

Ability To Build a Strong Economy
There is a demand for work but not a lot of workers on the market. There is ensured growth for the next five years. Therefore, if anyone willing to start a construction business skips out for any reason, they will miss out on this vast opportunity. Construction business is an easily profitable business than other business models. Also, there are lower risk factors in this business. Since the Australian economy is in favor, the banks are willing to give out loans with lower interest rates.

Fill The Void of Experts
Since the construction industry is quite old, there are tons of experts that have retired. Since construction experts are declining, being an expert can shoot you up to the top fast.
Not a lot of people do the home repairs, electric or plumbing work themselves. This creates a market for work and demand waiting to be filled. This is your time to fill the void of experts.

Adapting To Technology
The construction industry has been prominent for years. And a lot of companies come and go. The grandfather companies don't put much effort into implement innovation and the use of current technologies. Such as Angieslist can build your customer base.
Applying new technological advancements saves time, money and reduces the number of workers. While others are ignoring this, that's where you come in and seize the opportunity. Digitalize your business, implement technological advancements and adapt to new machines if you have the budget.
Like everything else construction industry also has its pros and cons; here, we focused only on the good portions of this business. Starting a business is complex, and it is easy to get sidetracked. So, we recommend always staying positive. Once you make up your mind, structure, and register your business, get your trade license based on your business location. Consult with RPL Trade Experts like Educube. Grab a cup of coffee and dive into a fantastic adventure for success.