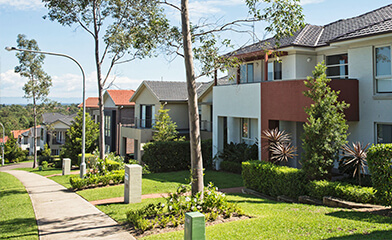 Since last year, we all have seen how mortgage rates have dropped to historical lows of 3% or even less. Because of this current real estate market many have been taking advantage of either buying, selling or refinancing their homes. 
A few of the benefits for which many have considered the refinance option are; lowering mortgage monthly payments, expanding and repairing their homes, or to get rid of private mortgage insurance (PMI) right after they have reached the 20% equity. Things that will be looked into when you apply for a refinance are: 
Debt-to-income ratio (DTI) 
DTI consists of all your monthly debt payments added up and then divided by your gross monthly income. This helps lenders decide on your ability to pay back your refinanced mortgage. 
Average loan-to-value ratio (LTV) 
The Loan-to-Value ratio is calculated by dividing the amount of the loan you want by the appraised value of your home. Usually, lenders recommend borrowers have at least 20% in equity to qualify for refinancing. This is a way for lenders to reassure that borrowers won't default on the new loan. 
Credit score 
Your credit score plays a big role when choosing to refinance. For this reason, it is important to make sure you have a good credit score so you can actually save money by locking in a better interest rate than your current mortgage. 
There are a lot of companies available that can help you with this process of refinancing your home. However, making sure that you're getting the best quote is important as it can impact mortgage payments. This in-depth article about the best mortgage refinance companies can help you to compare and navigate what they offer, the pros and cons, and determine which could be the right options for you and your finances. 
Before doing a refinance process, you can estimate based on different mortgage rates scenarios how much the payments will be calculated with this refinance calculator. This exercise can help you to plan ahead of time and determine if this is the correct option for you and your financial circumstances.