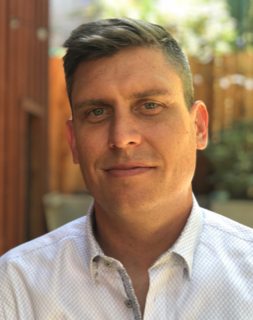 Michael Pollan's 2018 New York Times bestseller and Netflix series How to Change Your Mind were seismic events that forever altered how mainstream Americans perceive psychedelics. Third Wave dubbed Pollan "a catalyst to the psychedelic renaissance….especially for middle-aged Americans whom the War On Drugs has brainwashed." Macleans called Pollan's work "the hesitant nerd's guide to psychedelics."
Certainly Pollan's previous writing established credibility with NPR listeners, and hearing a gray-haired, khaki-clad former New Yorker editor in his 60s calmly relating his drug trips resonated with audiences. But I'd argue that the fight for medical cannabis also paved the way for psychedelics' glow-up. AIDS activists, veterans groups and scientific researchers have all engaged in decades-long battles to change the popular perception of cannabis as a brain-destroying drug to life-changing, non-addictive medicine—but they've also opened the door to the idea that, as a nation, we could and should re-evaluate what we were told about these plants and fungi 50 years ago.
Americans: Far More Open to Cannabis and Mushrooms Than Our Government
Like psilocybin (the psychoactive component found in magic mushrooms) cannabis remains categorized by the federal government as a Schedule 1 drug: the most dangerous category, reserved for substances "with no currently accepted medical use and a high potential for abuse." Despite the fact that the U.S. Food and Drug Administration approved Epidiolex, a cannabis-derived drug, for the treatment of seizures in 2018, and designated psilocybin a "breakthrough therapy" for major depressive disorder in 2022, cannabis and psilocybin remain classed alongside heroin.
What's interesting to observe is how these substances' illegal status has not halted the huge sea change in the public's opinion of them. The vast majority of Americans favor legalization of cannabis for medical and recreational purposes. A 2022 Pew Research Study found that a whopping 88% of Americans think cannabis should be legal in some form, whether recreationally or for medical use. Nine out of ten Americans agree on very little (indeed, some 20 percent of us still believe the sun revolves around the Earth) but it seems we agree about the cannabis plant.
Researchers say support for legalization grew when the news media began to frame marijuana as a medical option. In the late 1980s and 1990s, the AIDS epidemic transformed medical marijuana access into a human rights issue, because cannabis provided relief for suffering AIDS patients who had virtually no other treatment available. San Francisco became ground zero for the battle for medical access. Images of police raiding Dennis Peron's Cannabis Buyers Club and arresting dying men for purchasing a plant galvanized public support for the state's Compassionate Use Act. Cannabis access had become a moral issue—and the majority of Americans sided with the terminally ill against the feds.
In 1996, California was the first state to legalize medical marijuana. Today, less than thirty years later, medical cannabis is legal in a whopping 38 states. "Turns out marijuana really is a gateway drug—for America's statehouses, anyway," observed Politico. Our federal marijuana laws have lagged far behind public opinion—but in terms of the PR fight, medical cannabis won hands down. In 1970, just 12% of Americans thought cannabis should be legal. Forty years later, just 12% said it should remain illegal. America had changed its mind about cannabis—and the ground had been softened for other beliefs about Schedule 1 drugs to change as well.
How Veterans Became Powerful Psychedelic Advocates
In a 2021 Pharmacists.org survey, 70 percent of respondents said they believed psychedelics offered some medical benefit—in complete contradiction to psychedelics' legal categorization as dangerous addictive drugs with no medical use. How is it that the majority of Americans understand these substances can benefit mental health when our FDA, our DEA and so many of our legislators do not?
Like cannabis, veterans' groups were a key component of this shift in perception. U.S. veterans' mental health remains a serious problem. Depression, substance abuse and PTSD impact veterans at a higher rate than the civilian population, so when veterans' groups organized for cannabis legalization and spoke publicly about how cannabis helped them manage chronic pain, insomnia and anxiety, people listened.
Similar to cops raiding LGBT medical cannabis dispensaries in the 1990s, the idea of withholding a plant from a suffering veteran (or arresting and jailing them to punish them for consuming it) just made no sense to most of America. Veterans' activism for medical cannabis really woke millions of people up to the fact that marijuana can be powerful medicine—or at least a far safer alternative to pharmaceutical treatments that, though legal, have proven so addictive and deadly.
Across all respondents in the aforementioned 2021 Pharmacists.org survey, 89 percent said that they believe there is at least some positive benefit to using cannabis—and 70 percent said the same for psychedelics. Again, the veterans' community has been instrumental in changing our minds. A June 2023 Bloomberg piece entitled "US Veterans Are Accelerating the Push for Psychedelics "reported that the state of Kentucky is earmarking $42 million of its $26 billion national opioid settlement to research the psychedelic ibogaine." Kentucky may be a red state, but its legislators are listening and responding to their veterans. The New York Times also reports U.S. veterans have been powerful lobbyists in the fight to legalize psychedelic drugs: "We've put our lives on the line for our country," one veteran told the paper. "We need help healing because nothing has worked so far."
Big Biotech Has Been Instrumental in Evangelizing Psychedelics
Biotech companies come under a lot of heat for their attempts to patent and own psychedelic compounds and charge us millions for them—but their PR campaigns for psychedelic potential have undoubtedly engaged and shifted public opinion. Their billions of investments have funded extensive scientific research and contributed key evidence that supports therapeutic benefits of psychedelics. Some have partnered with academic institutions and patient advocacy groups to produce new psychedelic research and clinical trials.
Overwhelmingly, Americans say medical research is most likely to change their minds or opinions about the use of drugs in either recreational or therapeutic settings. On a daily basis, the public sees headlines about new studies that further underscores the promise afforded by psychedelics for depression, anxiety, PTSD, eating disorders, traumatic brain injury and migraine.
America Has Changed its Mind About Cannabis and Magic Mushrooms
Changing mainstream American attitudes towards cannabis, magic mushrooms and psychedelics in general show that Nixon-era anti-drug propaganda doesn't hold up in the face of science, experience and common sense. Our laws continue to lag far behind public opinion—but legalization followed medicalization when it came to cannabis, and I'm confident the more people understand the therapeutic potential of magic mushrooms and other psychedelic substances, the sooner our senseless criminalization of these plants and fungi that grow in the wild will end.

Robert Johnson is the founder & CEO of premium mushroom product company Mycroboost and supplements manufacturer Custom Capsule Consultants. He's a cannabis and hemp industry veteran, health product expert, psychedelic advocate and seasoned entrepreneur with a 20-year track record of launching successful startup businesses in new and emerging markets. His pioneering product innovations and keen insights into the future of the health marketplace have made him a sought-after consultant, conference speaker, and op-ed contributor. His bylines have appeared in Rolling Stone, Cannabis Industry Daily, MG Magazine, Natural Products Insider, Nutraceuticals World, Nutritional Outlook, and Green Entrepreneur. 

Prior to founding Custom Capsule Consultants in 2019, Robert was Co-Founder and Head of Sales at TetraLabs. During his seven-year tenure at TetraLabs, he helped pioneer the development of the industry's first premium pharmaceutical-grade cannabinoid products, as well as the use of fractional distillation to clarify and isolate THC oil, and the first softgels on the market. He also served as co-owner and CEO at CannaCatering, which he grew from a bootstrapped start-up to a California industry leader in two years.  

Who we are:

Mycroboost is a premium functional mushroom company, creating best-quality therapeutic mushroom products that make natural health and better living accessible to all. 

We make vegan mushroom softgels, gummies and coffee, using only certified organic fruiting body mushroom extracts—no grains, no filler, just mushroom magic. 

Founded by a dedicated group of myconerds and supplement skeptics, Mycroboost makes science-based mushroom formulations that support your well-being at every level. Welcome to the mushroom renaissance!

INSTAGRAM: @mycroboost 

Website is:  Mycroboost.com
Articles by the author

2021

Five Supplement Ingredient Trends Set To Dominate 2021 [Natural Products Insider, June 2021]
The Real Reason Some Industry Leaders Want Delta 8 Banned [Cannabis Industry Journal, August 2021]
Choosing A Contract Manufacturer for Dietary Supplements: Five Red Flags to Watch Out For [Nutraceuticals World, August 2021]
Opinion: It's High Time to Embrace Delta-8 THC [MG Magazine, September 2021]
FDA's efforts to ban kratom will lead to more overdoses, deaths [Natural Products Insider, November 2021]
Can Psychedelics and Capitalism Co-Exist? 3 Things I Learned at the Oakland Psychedelic Conference [Rolling Stone, November 2021]
The New Approach To Nootropics: Addressing Demand For Brain Health Supplements Across Three Different Generations Of Consumers [Nutritional Outlook, December 2021]
2022
Finding Clarity Amid the Coronavirus Clickbait News [MG Magazine, April 2022]
All Mushrooms Are Magic: Why Our Fascination With Fungi And Functional Mushroom Formulas Is More Than Just A Trend [Nutritional Outlook, May 2022]
How to Choose the Best Functional Mushroom Supplements [Green Entrepreneur, May 2022]
Can Psychedelics Avoid the Mistakes of the Cannabis Industry? [Rolling Stone, July 2022]
The Business Case For Kratom: Why This Controversial Herbal Remedy Presents Opportunities Worth The Risk, Says Expert [Nutritional Outlook, August 2022]
2023
Market Battle Lines are Being Drawn in Psychedelics—But What are the Warring Camps Really Fighting About? [March 2023]
Psychedelic Therapy Could Revolutionize Mental Health—But Who Gets to Try It? [June 2023]
Speaking engagements:

2020-2021 CBD Training Academy
Can Capitalism & Psychedelics Co-Exist? [Video, panel moderator, 2022 Oakland Psychedelic Conference]
The Future Of Business And Psychedelics [Written summary, panelist, California Psychedelic Conference, 2023]
2023 Science of Psychedelics Conference
2023 Psychedelic Club of UCSB
2023 District 216 Psychedelic Social Club
I'm a seasoned cannabis and hemp industry veteran, startup founder, product developer, business consultant, CEO of supplement manufacturer Custom Capsule Consultants and founder of Mycroboost, a functional mushroom product line.

I've written about my work in mushroom product development and the burgeoning psychedelic industry for Rolling Stone, Natural Products Insider, Nutraceuticals World, and I've been a speaker and panelist at the California Psychedelic Conference and the Oakland Psychedelic Conference.
I've also written about the business opportunities in hemp, cannabinoids, kratom, mushrooms and supplements for Cannabis Industry Journal, MG Magazine, Green Entrepreneur and Nutraceuticals World. 
Psychedelic Investors Have Raised Hundreds of Millions in Capital—But They Ignore the Grassroots Psychedelic Community at Their Peril
All Mushrooms Are Magic: How Non-Psychedelic Mushrooms Deliver Brain, Energy and Mood Benefits, Minus the Hallucinations
Beyond Psilocybin: Four Psychedelic Compounds That Don't Come from Mushrooms
Psychedelic Activists Decry the Investment Class—But They May be the Ones who Can Get FDA Approval 
MDMA for PTSD: This Club Drug Could be More Effective for Trauma Than Any Treatment We've Found Yet
"There's Always a Risk:" Will Guardrails and Safety Concerns Block Access to Psychedelic Therapy?
Is the Shroom Boom Just Another Health Trend—or is it Here to Stay?
Synthetic Psychedelics are Controversial—But They're Far More Sustainable
Can You Patent Set and Setting? Biotech Psychedelic Companies are Trying
Can Psychedelics Learn from the Mistakes of the Legal Cannabis Industry