Written by

NewsServices.com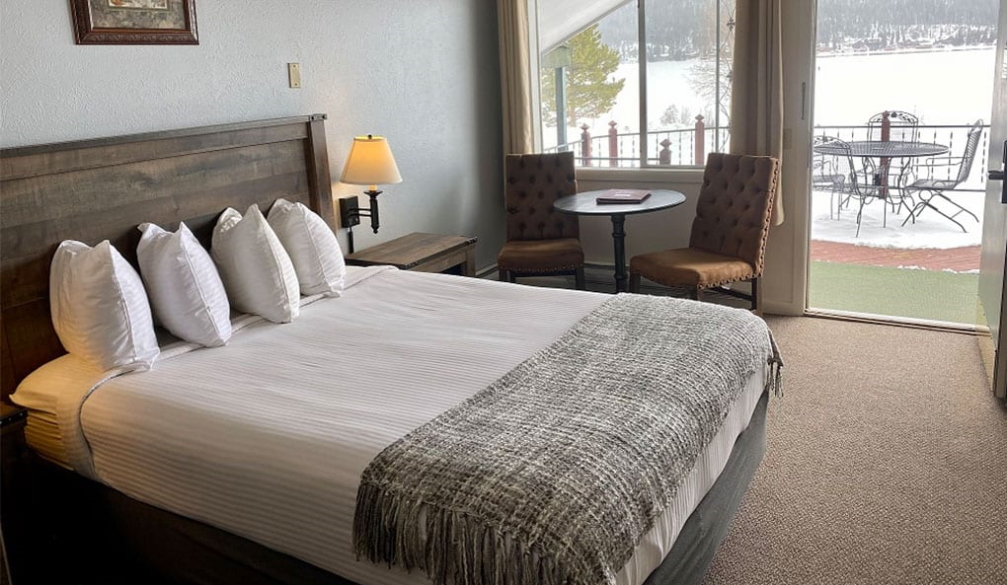 If you're in the market for a new bed, you may be weighing up whether to get an adjustable bed or a regular bed. Is an adjustable bed worth it? What are the benefits of doing so? In this post, we'll share the pros and cons of both to help make the decision-making process that much easier.
Adjustable beds
What are they?
An adjustable bed is essentially like a normal bed however, you can move the position of the mattress using a remote. It's made up of a moveable three-part bed base that enables the sleeper to elevate, recline and move the bed to conform to the body and comfort levels of their preferences. They are becoming more and more popular and they are not only for those with medical conditions or limited mobility – everyone can benefit from an adjustable bed.
What are the benefits of an adjustable bed?
There are a lot of benefits to choosing an adjustable bed, here are some of the many:
They can actively reduce pain and aid in recovery

Many types have USB ports, lights, massagers, and many other convenient features that cannot be found in a traditional bed

Enables the sleeper to find a comfortable position fast and it promotes a deeper, more restful night's sleep

Rather than tossing and turning or struggling to sit up in bed, you can move with the touch of a button and with minimal effort on your part

They can come in spilt bed options – great for those with partners, you can customise each side of the bed to suit your preferences

They can help to alleviate health conditions such as reflux and snoring
What are the disadvantages of an adjustable bed?
They tend to be more expensive than a regular bed

Not all mattress types can be used on them

They may require more maintenance than a normal bed

If handled incorrectly, they could cause injury
A Regular Bed
Most of us know what a regular bed is, it typically consists of a mattress and a base or bed frame. Most people choose these as they don't know much about adjustable beds and feel as though they may not need one.
What are the benefits of a regular bed?
They are more affordable

Any type of mattress can be used on a regular bed

They are usually easier to move, pack up and put together

Regular beds require little to no maintenance once built

More style and designs to choose from
What are the disadvantages of a regular bed?
They are restricted to a flat laying position, and that's it

No additional features such as USB charging points, remote or massagers. They can be difficult to move in and getting comfortable can be a challenge for those with medical conditions, limited mobility or injuries

You cannot have two different mattresses like you can on a dual-spilt adjustable bed
Is an adjustable bed right for you?
Things to factor in when deciding whether to get an adjustable bed or a regular bed:
The quality of sleep you have now
If you struggle to get a good night's rest due to an injury or a medical concern, you may find an adjustable bed extremely beneficial. They can make a huge difference to the quality of sleep you have and can help those with limited mobility to be more independent. Even if you sleep ok but you spend a lot of time in bed, you may find an adjustable bed is worth spending the little bit extra on. If you sleep fine, you may not find an adjustable bed to be of much benefit.
Your budget
As adjustable beds Brisbane tend to be more expensive than regular beds, you'll need to consider this when deciding which bed to get. The good news is that adjustable beds are more readily available than they once were which means they are becoming more affordable. They typically start at around $1000 for a single and go up from there.
Will you need a new mattress if you choose an adjustable bed?
As touched on earlier, not all mattresses are compatible with adjustable beds. If you wanted a new base but wanted to keep your mattress, you'll need to determine if it is suitable for an adjustable bed or not. Latex and memory foam mattresses are the best types of mattresses for adjustable beds and this is because they move easily when the bed is adjusted. Spring mattresses are not recommended for adjustable beds.
What do you want your bed to look like?
While adjustable beds have come a long way over recent years and are now more appealing than ever, there's no denying that regular beds have many more styles and designs to choose from. If you are looking for something specific, you may not be able to find it in an adjustable bed. When choosing a new bed, whether that's adjustable or regular, be sure that it will fit in the space before buying it.
Do you have a power point near where your bed will go?
Adjustable beds run on electricity so if you opt for this type of bed, you will need to plug it in. The closer the powerpoint is to the bed, the better as running cords across the room can be a trip hazard and dangerous. If you don't plug your adjustable bed in, you won't be able to reap the full benefits of all of its features.
To summarise
Which is the more superior option will depend on your specific sleep needs and your budget. Some people sleep great and have no mobility issues so a regular bed is suitable for them, whereas others struggle to sleep, have pain or suffer from medical conditions that disrupt their sleep and they may find an adjustable bed life-changing. In terms of functionality, an adjustable bed is a front runner.
If you are considering an adjustable bed for yourself or someone you know, feel free to reach out to the team at Beds Electric. We specialise in adjustable beds and we'd be happy to answer your questions. Additionally, we offer obligation-free in-home demonstrations so you can see how an adjustable bed would fit into your lifestyle and home.