Written by

Metropolitan Digital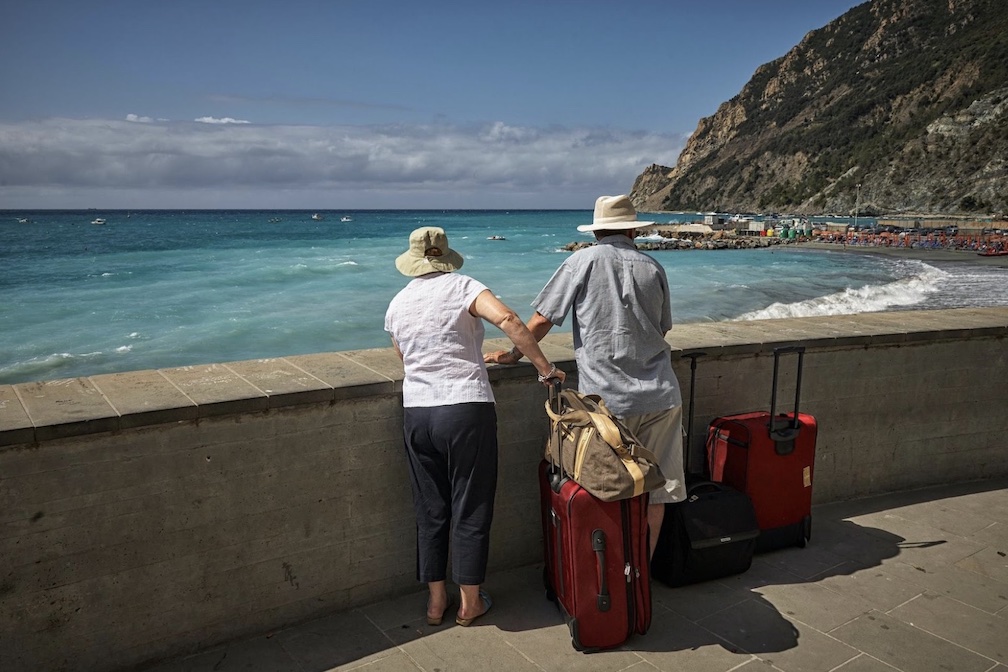 You're never too old to travel, so if you think you've missed your chance to see the world, you'd better think again. The ability to travel isn't a function of age, meaning that it's determined by your physical and mental fitness. Travelling gets better as you get older because there are little-to-no time constraints, you're eligible for discounts, and you can experience new places, cultures, languages, and, of course, people. When planning a trip, keep in mind these tips and tricks to take the stress out of flying and get the treatment you deserve. 

1. Make An Appointment with Your Healthcare Provider 
Schedule an appointment with your doctor for a complete check-up, especially if you have a medical condition to make sure you're fit to travel. Suppose you need to seek medical care during your trip and have coverage for a pre-existing medical condition. In that case, your travel insurance plan will cover the provision of what's necessary for your health and well-being. When you see your doctor, you'll be prescribed medicine for your illness, so it's a good idea to reach out to the airline and get advice on how to comply with air travel security regulations. You might need a letter from your physician saying why you need the medicines. 

2. Contact The Airline About Special Needs That Must Be Met for The Trip
You're part of a dynamic group of travellers with various needs and requirements as far as flying is concerned, so planning your trip ahead of time will give you peace of mind, not to mention that it will make you more confident about the journey ahead. The airline must offer you help on your air travel journey – in other words, it must accommodate your needs free of charge. If you travel by stretcher, with a wheelchair, and so on, you should contact the airline ahead of time and let them know. While there's no one-size-fits-all solution, it's important to be prepared for these situations. 
In case you didn't know, you can request a wheelchair, arm assistance, or directions when making travel arrangements. The Australian tourism industry has made leaps and bounds in the past years, catering to individuals with mobility issues, so it's no longer daunting to get from the airport to the gate for your flight. The Sydney Airport is the first to make available a navigation system for visually impaired passengers, so you don't have to depend on a person to help you. If you use a travel agent to book your travel, they should be aware of your needs, so be sure to explain your particular requirements clearly. Don't assume they understand your situation. 

3. Book Parking Space in Advance to Bargain for Better Rates
Parking in the garages near the terminals costs a lot regardless of whether you use self- or valet parking because there's a greater demand than the available supply. Airport parking in higher-priced cities, like Sydney, costs even more, so you'll end up owing hundreds of dollars before the trip is even over. The last thing you should have to worry about is airport parking and how much it's going to add to your travel costs. You'll be happy to know it's possible to find cheap airport parking and snatch those travel dollars back by comparing the prices of car parks around Sydney Airport. You'll get a more reasonable price than booking directly. 
Obviously, the best way to save money is not to drive to the airport at all. You can have a family member drop you off and pick you up from the airport, but they might not be able to accommodate your schedule. The point is that it might not be practical to get a ride. Apps and websites help you secure airport parking Sydney, meaning that you can compare, reserve, and pay independent parking providers to ensure you have the best deal. If you know where to look for alternatives, you'll avoid paying too much money at the terminal, so a little bit of research is of the essence. 

4. Take A Neck Pillow and A Travel Blanket
No matter your age and destination, prepare properly before you travel. If you want to get some rest on the plane, bring a neck pillow, as it helps you get some much-needed shuteye by relieving and supporting the muscles in your neck and shoulders. A water-filled version is better for rest as compared to a standard version. Anyway, the pillows provided by airlines aren't effective if you have a pre-existing neck condition, so get the support you need; many fight accessories are available online or at specialty shops. Consider bringing along a travel blanket, which keeps you nice and warm – you can easily store it in your travel bag. 

5. Keep A List of Emergency Contact Information on You 
Finally, yet importantly, have a list of emergency contact information on you while out and about because accidents happen all the time. In the event of a medical emergency, those providing assistance will know your history, chronic conditions, what medications you're on, etc. Readily available information is a real lifesaver, so make sure you have a plan; don't ruin your fun when you're away from home. If you have reason to believe that the likelihood of death is probable, go to a hospital immediately; if you haven't done your homework ahead of time, reach out to the Australian embassy. 
Wrapping It Up 
Your travel list is getting longer, and the time to see it all is getting shorter, so don't wait any longer to realise your dreams. Leaving your comfortable life isn't an easy decision, but if you want more, get it. Even if it's rarely advertised, many airports offer discounts for seniors, meaning you can save cash and enjoy better ticket flexibility. Contact the airline and see if it offers a discount to your destination of choice. Older adults tend to be targeted for theft, so it's necessary to take precautions to protect yourself. Use cash for most purchases and invest in pick-pocket-proof clothing to keep your valuables safe.