Written by Metropolitan Digital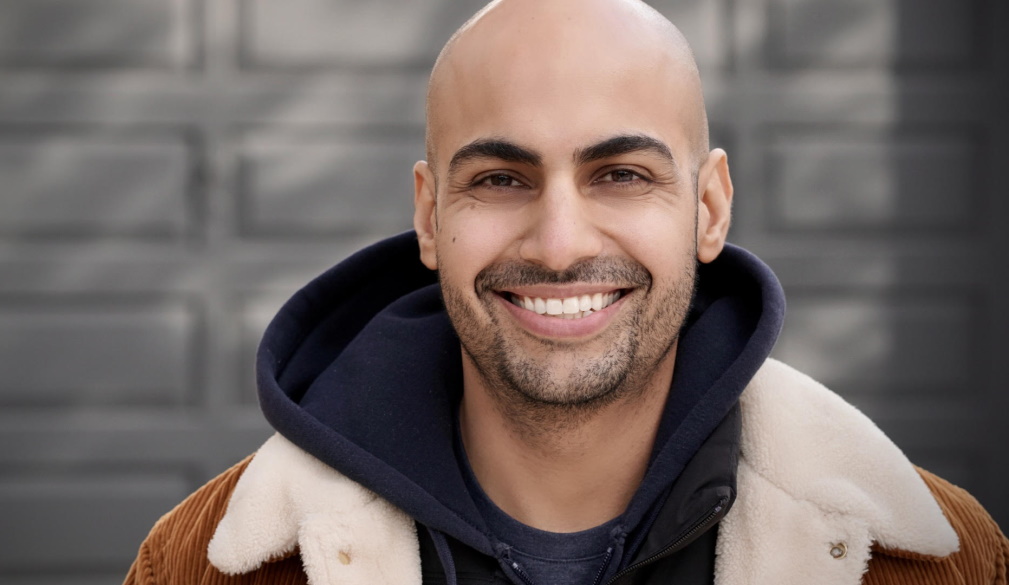 Deeply rooted in his experience as a Punjabi immigrant to America, Bari Kang's two independent crime thriller films Lucky (2016) and The Scrapper (2022) have earned favorable comparisons to the works of his longtime idols Martin Scorsese and Quentin Tarantino. Yet, the multi-talented actor, writer, and director's personal story of sacrifice and struggle as a DIY filmmaker, has more in common with three world renowned creative hyphenates – Sylvester Stallone, Vin Diesel and Lena Dunham – who, weary from a constant cycle of auditions and rejections, launched their careers by writing scripts they also starred in.
As a self-taught artist, Kang's success with two films is nothing short of a miracle. His debut film Lucky, a dark, gritty tale inspired by his own personal family experiences as illegal Punjabi immigrants in Queens, NY, won the Audience Award at theUrbanworld Film Festival and earned the praise of critic Michael Rechtshaffen of the Los Angeles Times: "Kang, in his filmmaking debut proves adept at capturing background detail with a close-up hand-held authenticity. . .Palpably gritty!" Jared Mubarak of The Film Stage wrote of Lucky: "A script bolstered by a complex and relatable antihero."
Kang's The Scrapper, earned an 88% aggregate score on Rotten Tomatoes. "I wrote a million-dollar screenplay but could only raise a fraction of  that." Kang humbly credits his committed crew and talented cast for making it happen. The Scrapper, currently available for streaming was released by 1091 Pictures and continues to be distributed around the world. Tim Brennan of About Boulder wrote: "The Scrapper is a smart, solid, crime film that promises more good work from Bari Kang…he's made a film with a point of view and something to say. Kang is a smart screenwriter." Movie blogger  Federico Furzan said, "The Scrapper is a pearl of its own world of small budget films. . . an action thriller that doesn't let you rest. . . Bari Kang shines in the film." Testifying on the compelling, gritty story, Battle Royale With Cheese's Joel Fisher wrote "Kang creates a gritty world filled with gangsters, tense action and a heart at the centre." Movie Insider's review by Brian Renner highlighted him as a multi-hyphenate creator: "Kang shows prowess in all departments from writing/directing to acting."
Kang's cultural ties have shaped his work as a filmmaker; beginning with the deflating of a showbiz stereotype attributed to ethnic actors. He grew tired of watching colored performers "being pigeonholed." Specifically, South Asians feeling obligated to pursue a career in comedy as the only way in.  Kang recalls how difficult it was for him growing up in America, as an outsider. Struggling with poverty and living on the fringes, he admits there's no comedic fodder to be gleaned from a difficult childhood that was often full of tears. The last thing he wanted to do was to become "an Indian funny guy."
Having experienced real life, Kang became fascinated with the dark side of human nature, drawing him  to the films of Scorsese, Tarantino and Brian De Palma. This fascination for the lives of the underdog, the outcast, and the anti-hero, led him to write The Scrapper. Growing up in Queens in the 90s and early 2000s, exposed him to Mafia-Gang culture, and inspired him to think of a thriller involving Punjabis and Italians. "Then I saw the article about a Punjabi truck driver who got caught moving money around for a Mexican cartel. I realized  there was a whole shadowy history between these two cultures that seemed a compelling topic to explore. As I researched the Punjabi experience, I stumbled upon the Punjabi-Mexican families in California during the early 1900's. Even though interracial marriage was illegal at that time, Punjabi men and Mexican women gamed the system because they were judged 'brown.' This led to over 1000 Punjabi/Mexican families! I already knew of  the contemporary criminal links between Punjabi's and other cartels and this history became the backbone of The Scrapper. With Jake, the protagonist, I was able to explore my inner conflict between fitting in and staying true to my roots."
Those roots included a surreal and a bitter history. As a young child, Kang's life and those of his extended family, were threatened during the 1980's Sikh Massacres, a series of organized pogroms against Sikhs in India and Punjab which continue to impact the region to this day. Government estimates projected 3,350 Sikhs were killed nationwide, while independent sources claim tens of thousands!Fearful for his family, Kang's father--who had recently started a hardware business--organized an escape plan that found, five year old Bari, in androgynous disguise, using the passport of his aunt's young daughter to board a flight to America. Aboard the aircraft,was the first time he used a western style toilet -- and crayons! Although he and his aunt entered America illegally as refugees, they were given asylum. Kang became a U.S. citizen in 2011. As for hisparents, who escaped Punjab separately, his mother was tortured by Police at one point. They had to go through Mexico to get to the U.S., spending time in  California detention camps. His grandfather,too old to leave, encouraged everyone else to go. Once settled in Queens, Kang's parents toiled in a sweat shop. Eventually, theystarted a small retail discount store, which the family still owns.
Kang's commitment to honoring his parents' sacrifice and struggle, led him to earn an MBA from Columbia Business School, with the hope of launching a career in finance. However, he graduated in 2008 during the economic collapse, and his degree wasn't enough to get him a job during a precarious time. But he worked non-paying internships in the film business, which rekindled his creative aspirations as an Actor.
Though many thought he was crazy, he forged ahead and sought out the best acting teachers in New York; eventually getting on the frustrating treadmill of auditions and rejections. With the obvious lack of opportunities for ethnic actors, he took the advice of a prominent casting director and decided to write his own projects to star in. Kang says, "I felt I had the skills to be a leading man, and the only way was to make a movie and prove it."
"It's never easy, especially with a budding young family to raise, and sometimes I have doubts. However, there's always something inside that keeps pushing me ahead. When I strike a powerful chord with my characters and get lost in a whole new world I created, then it becomes exhilarating. The business is frustrating, but I'm grateful for my journey. If I make a movie that's both entertaining and meaningful, I've achieved something."
THE SCRAPPER (2021) - Critically Acclaimed Crime Thriller Feature Film