Written by

Nick Zafonte & Jacky Singer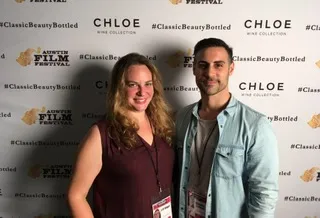 First, the bad news: no one wants to hire a new director. No one cares about your unique vision and impeccable taste. Yet. Everyone wants to direct and everyone thinks they can. But few actually do. So if you're determined to join the ranks of the accomplished few, prepare to take a journey of creative exploration, to learn how to do as many jobs as you can technically handle, and make something - a film, a short, a commercial - anything. Because before you make it, you need to actually make something.
Not sure how to get started? Well, you've come to the right place. After spending over a decade making stuff for almost every type of medium - including our first feature, No Retreat - we've compiled some tips, tricks, rules, and roles to master. If you're into checklists, and you think eight is just the right amount of steps it should take to gain entry into the creative chosen land, then look no further. 
JUMP TO
* Be a specialist

* Also be a generalist

* Be a producer, even if you don't want to be

* Find your team

* Or at least a good partner

* Finish what you start, no matter how long it takes

* Get it out there, then get out there

* Find your creative career sweet spot
Be a specialist
As our good amigo, Steve Martin, said "be so good they can't ignore you." Read (alot), attend industry events, take some Masterclasses, stay up on the latest trends in tech. Watch every film from your favorite directors, including their first films, trust us, you'll learn more from those. Want to be a writer/director? Do everything above and actually write, everyday. 
Become a master of your craft. Then go further. You should always be pushing yourself to learn new skills, see your craft from new perspectives, and identify gaps in culture that can be filled with fresh, new ideas.
Also be a generalist
The good news: you know you want to direct. The not-so-good news: no one is going to help you. At first, you'll need to do it all. Write, direct, edit, shoot, design, and produce (more on that later). You don't have to be amazing at everything, just good enough to start finding your voice. 
It'll be tough, you'll always feel like a beginner, drowning in a sea of new software subscriptions (meet your new best friend - Adobe Creative Suite). Over time you'll get the hang of it and, more importantly, you'll be taking control of your career. Knowing these skills will make you better at communicating your vision when you actually can afford to hire a crew.
Be a producer, even if you don't want to be
Every artist dreams of finding that one special person, the one that's interested in budgets, schedules, and spreadsheets. Fortunately, they exist; they're called producers. Unfortunately, they don't want to produce your passion project, they want to direct their own. 
So suck it up. Learn how to do all the things a diva director would never stoop down to do. Find the art in making things happen - raising money, location scouting, renting equipment, hiring a crew, and yes, getting insurance. Because being an "artist" is easy, anyone can dream, but turning that dream into reality is the tough part. 
Find your team
Deep down we all fancy ourselves as genius auteurs. Unfortunately, life is a team sport. All of those group projects you hated so much in school, they were trying to teach you how to work well with others. You can't do it alone. There's just too much to do. Too many distinct skill sets, too many responsibilities, and too many intricate details to keep track of. 
You'll want a trusted team of talented, responsible collaborators. Early on this will be difficult. As an indie filmmaker, budget often dictates who you get to work with. So you'll have to hire whomever agrees to work on your no-budget, no-frills productions. But it's like dating. You'll get to try each other out, see if you develop a creative crush, and perhaps form a lasting working relationship. 
Slowly, with each project, you'll put together a short list of people who are not only great at what they do, but who you enjoy working with. 
Or at least a good partner
Don't create in a vacuum. Find a partner. A fellow artist who shares your tastes but also complements your creative outlook. If you're into three- act structure, she's into thinking outside the box. If you're into intimate character studies, he's into mind-blowing plot twists. Find someone who takes everything you do and makes it better.
Ideally this person is a friend. Someone dependable, who holds you accountable, and pushes you to be your best self - personally and professionally. There should be a mutual respect for ideas, creative decisions, and, of course, each other.
There'll be setbacks, a lot of frustration, and too many late nights to be doing it all by yourself. You need someone who makes the process fun. Because without some levity, you won't be able to stay in the game when it inevitably gets rough. 
Finish what you start, no matter how long it takes
Complete something, anything. Whatever level you're at you should always be making stuff. Endlessly starting AND finishing, no matter how big or small the project. It doesn't have to be Lord of the Rings, the Extended Cut. It can be shot on your iPhone. 
Like we said before, most people never manage to finish anything. At all. Ever. They haven't built up the habits of getting it done. So get disciplined. Set deadlines. Push yourself to make progress each week. Hold yourself and your team accountable. Just get the damn thing done. 
Everyone dreams of making a movie, but very few people actually pull it off. It doesn't matter if it's almost done. In this industry, if it's not finished it might as well not even exist. The truth is, until you finish a film, you aren't a filmmaker.
Don't quit. 
Get it out there, then get out there
There'll come a time when it has to be pencils down. No more reshooting, re-editing, rethinking the entire premise, etc. You've taken your passion and translated it into pixels. Now it's time to share it with the world. That's right, at some point you'll have to let someone other than your mom see it. 
Submit to festivals - not just Sundance, but yes, submit to Sundance. Enter the big ones, but don't forget the small fests where you can connect with the local film community and meet future collaborators and crew.  Remember, every festival is a chance for new connections. Attend the parties. Schmooze. Participate in panels. If you can afford the flight and the hotel, go. 
There's nothing more exciting than seeing your film play on the big screen for an audience of true film lovers. Followed up by the ultimate ego stroke at the Q&A, where finally people will want to hear all about your not-at-all pretentious process. But after that brief taste of the red carpet, it's time to move on. Every journey must end so a new one can begin. 
Find your creative career sweet spot
Making money with your creativity isn't easy. Don't expect to make a profit on your first, or your first couple of projects. But, you still have to eat. Our advice? Find the intersection between art and capitalism. Put your artistic integrity aside for just a bit, you need to get your foot in the door, to make being creative your day job, not just a weekend hobby.
If you're good at writing, be a copywriter. If you're a visual thinker, be an art director. If the technical stuff comes easy to you, be an editor. Find opportunities to solve unique business problems that need your creativity. You'll be honing your craft, getting real world experience, making industry contacts, and building your reel.
Ad agencies, design studios, and commercial production companies have been the training grounds for some of the most creative thinkers and makers of our time. Don't believe me? Look up any of your favorite directors and you'll find they often make most of their money on commercials. Hey, even Michelangelo needed a patron… yours just might happen to be P&G worldwide brands. 
Coda - Redefine success
Every great piece of art needs a coda. 
As we sit here, looking back at this list, we realize there's one more thing. Don't be so focused on getting your big break that you forget to enjoy the little breaks. The excitement you felt the first time you realized you wanted to make movies. Meeting someone else who shared your love of ideas. The thrill of starting each new project. The journey of diving deep into your passions and emerging with a fresh perspective on the world. 
Consider yourself truly lucky if you get to live a creative life. Continually growing both as an artist and a human. That's pretty cool, no matter how successful you are. 
To sum it up, when you make a film you're a filmmaker. Welcome to the industry.