Written by Metropolitan Digital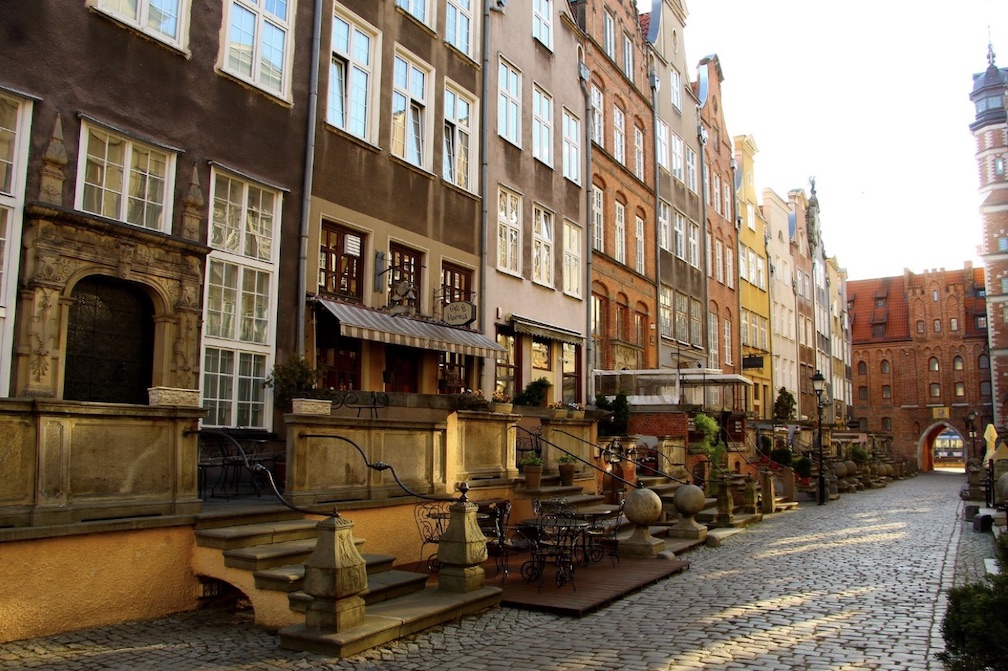 Poland is a country located in Central Europe and has been gaining popularity as a tourist destination in recent years. From its rich history and culture to its beautiful landscapes and cities, Poland has something to offer to every traveller. You may travel alone or with the help of a local Polish travel agency, such as ITS Poland.
Historical and Cultural Attractions:
Poland is home to many historical and cultural attractions that are worth visiting. The country has a rich history, and some of the most popular historical sites include the Wawel Castle in Krakow, the Royal Castle in Warsaw, and the Malbork Castle, which is the largest castle in the world.
In addition to these historical sites, Poland also has many museums and art galleries that showcase the country's rich culture. The National Museum in Warsaw is one of the most popular museums in Poland and is home to many artifacts and artwork from the country's past.
Nature and Landscapes:
Poland is also home to some of the most beautiful natural landscapes in Europe. The Tatra Mountains, which are located in the south of the country, offer breathtaking views and excellent hiking trails. In addition to the Tatra Mountains, Poland also has many national parks, including Biebrza National Park, which is home to many rare species of birds and animals.
Cities:
Poland has many beautiful cities that are worth visiting. Warsaw, the capital city, is known for its historical architecture, including the Old Town and the Palace of Culture and Science. Krakow, another popular city, is known for its medieval architecture, including the Wawel Castle and the Main Market Square.
Gdansk, located in the north of the country, is a coastal city that is known for its beautiful beaches and historic architecture. Other popular cities in Poland include Poznan, Wroclaw, and Lublin.
Food and Drink:
Polish cuisine is also worth experiencing when visiting Poland. Pierogi, which are dumplings filled with cheese, meat, or vegetables, are a popular dish in Poland. Other traditional dishes include kielbasa, which is a type of sausage, and bigos, which is a stew made with meat and sauerkraut.
Poland is also known for its excellent beer and vodka. Polish beer is often brewed using traditional methods, and there are many different types to try. Polish vodka is also famous, and there are many different brands to choose from. A Polish travel agency, ITS Poland, offers a wide range of beer and vodka tasting tours as well as popular among younger tourists pub crawls.
Accommodation:
Poland offers a wide range of accommodation options for travellers. From luxury hotels to budget-friendly hostels, there is something to suit every traveller's needs. Many of the hotels and hostels in Poland are located in historic buildings, adding to the country's charm and character.
Transportation:
Poland has an excellent transportation system, making it easy to travel around the country. There are many domestic flights available, and the country's train system is extensive, making it easy to travel between cities. You may book the tickets yourself or via a Polish travel agency ITS Poland.
In addition to domestic flights and trains, Poland also has an extensive bus network. Many of the buses are modern and comfortable, making them an excellent option for budget-conscious travellers.
Safety:
Poland is a safe country to visit, and tourists can feel comfortable exploring the country on their own. However, as with any travel destination, it is essential to take necessary precautions to stay safe.
Language:
The official language of Poland is Polish, but many people in the tourism industry speak English. However, it is always helpful to learn a few basic phrases in Polish, such as "cześć" (hello) and "dziękuję" (thank you).
Conclusion:
Poland is a country that offers something for everyone. From its rich history and culture to its beautiful landscapes and cities, Poland has become a popular destination for tourists in recent years. With its excellent transportation system, wide range of accommodation options, and delicious food and drink, Poland is a must-visit destination for anyone planning a trip to Europe. To help you create the most amazing itinerary feel free to contact ITS Poland, a Polish travel agency, with helpful staff and years of experience. Together you may just come up with your perfect holidays.