Written by

News Feature Team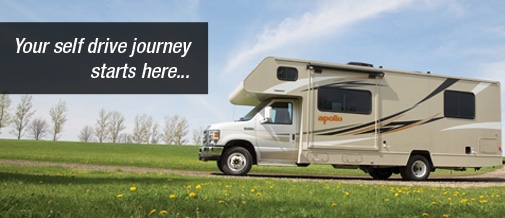 If you think choosing an RV rental is tricky, wait until you're in the process of buying and owning one.
Caravan sales
continue to grow in 2017 as more and more people, old and young, are choosing a nomadic way of life. However, buying an RV is much like buying a house. That is, it isn't only an investment; it's also a lifelong commitment not to be taken lightly. Here are five important questions you must ask yourself before purchasing your very own RV.
What Will I Use It For?
More specifically, do I plan on using it full time for a long haul trip? Or will I be using it for shorter, weekend camping trips? If so, what facilities might I need for such purpose?
It's very important to know how you plan to utilise your motorhome before purchasing one. There are, after all, several different kinds of RVs, each with a different set of features and amenities, and you wouldn't want to be stuck with one that doesn't quite fit your needs. For extended trips, for example, a Class A Motorhome or a Travel Trailer offers all the comforts of home including plenty of space, a shower and a full kitchen, whilst a Class C Motorhome, with its smaller space and mini kitchen, might be enough for long weekends or a few of weeks on the road.
What Size is Right for Me?
How big is my family? How much space will we need? Is my driveway big enough to accommodate it when I'm not on the road?
Size is very important when deciding on the right RV for you even when you're only planning on taking short, two-week road trips, and particularly when you're travelling with three or more mini humans. A week into your trip in close quarters, and they might already be at each other's throats. And this applies to adults as well. By contrast, if you've only got two people along for the ride, you'd probably prefer a smaller one, especially since you do need to consider your available storage space when the RV is not in use. Cosy and compact, Class B Motorhomes are best for couples or a family of three.
What is My Budget?
How big (or small) is my budget? What type of loan or financing can I obtain? Is the price worth it?
Most importantly, how much you are willing to spend on your RV? At the end of the day, it is an investment. Unless you have millions to spare in your bank account, the price better be worth its value to you. Those who can afford the costly price—and possibly the monthly storage facility fee might want a top of the line Class A motorhome, which can be worth well over $1M. If you're on the budget, on the other hand, you might go for Pop-Up Trailer, which can set you back around $4,000. Additionally, you also have to option to buy a used one to save money, as long as you've done a thorough check and the unit is in great working condition.
Do I Want to Save on Fuel?
How many miles per gallon do I get? Do I want my RV to be as fuel efficient as possible?
RVs can get anywhere from 8 to 20 miles per gallon. It all depends on a number of things, really. These include the vehicle type, how much gear you're planning on taking with you, and even how full your tank is. If you prefer one with better mileage, these are things to consider. In addition, there are also ways to make your choice of RV more fuel-efficient: (1) use diesel, which can generally save you a gallon or two, (2) keep it serviced regularly, and (3) add a fuel economy chip.
Which Manufacturer or Dealer Should I Purchase From?
Is one manufacturer better than others? Which dealer is willing prioritise my needs over making a sale?
Much like buying a car, finding the right brand or manufacturer for you and your RV needs is key. Do your own research by visiting manufacturer websites where you'll see available models and design as well as their features. Also visit RV shows if you can, which showcase several different models and types for buyers to check out in person. When you've set your mind on a specific one, find a dealer that you can trust to prioritise your wants and needs, and also give you a good deal. And remember: don't let anyone pressure you into buying one if you aren't ready to take the plunge.