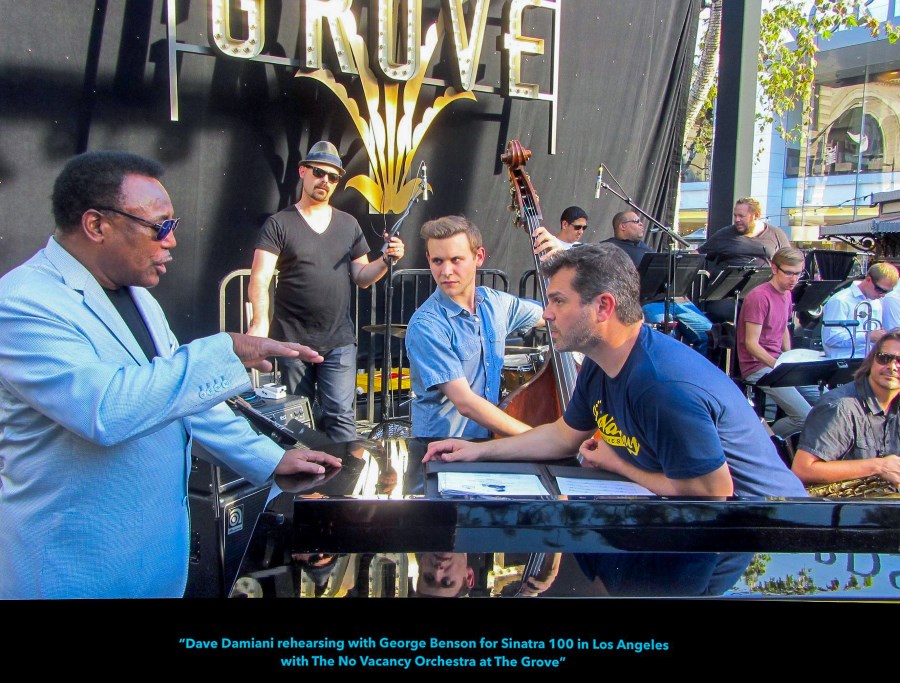 Dave Damiani is an American singer, songwriter, producer based out of Los Angeles, CA. Having started as a bartender at the famed CHARLIE O'S JAZZ CLUB in Valley Village, CA, Dave Damiani had the opportunity to work, learn and become friends with some of the best musicians on the planet. Legends like Earl Palmer, Marty Harris, Ross Tompkins, Sam Most,  Teddy Edwards, John Heard, Roy McCurdy, Frank Capp, Ernie McDaniel, Dini Clarke, Danny Grissett, George Gaffney, Mark Murphy, and Richie Cole (just to name a few) took time to mentor Dave Damiani, share stories and chord  changes.
Shortly after receiving his master's degree in Commercial Music from the California State University in Los Angeles, Dave began his pursuit to put together the perfect band with youth and style.  His debut album "Watch What Happens" has been receiving worldwide airplay. Brad "Martini" Chambers was the first to discover Dave Damiani's originality.  Brad has been playing him constantly on www.martiniinthemorning.com since 2013. Additionally, receiving airplay on over 300 radio stations and on Satellite Radio XM 71 (Siriusly Sinatra). In January Dave Damiani hosted his own hour on Sirius XM Siriuisly Sinatra #71, while hosting his good friend and New Jersey brother Joe Piscopo swung the studio say, "hi"! 
Dave Damiani & The No Vacancy Orchestra have produced shows with Frank Sinatra Enterprises, The Grove, Citi, Capital One, American Airlines, Jack Daniels, George Benson, Molly Ringwald, Bobby Ridel, Landau Murphy Jr., Hailey Reinhart, Renee Olstead, Steve Tyrel, Larry King. 
Damiani has produced four albums for himself and most recently Bending the Standard, The Anthology. Read more